When I was growing up, national parks weren't really on my radar. I come from a very-NYC family—i.e. not outdoorsy—and our summer vacations usually involved relaxing on an east coast beach, rather than hiking trails.
And as I got older, I preferred to spend my vacation days exploring new countries rather than stateside attractions.
But over the past few years, I've found myself wanting to visit more national parks. I'm astounded by the diverse landscapes that exist in this country—everything from beaches to volcanoes, mountains to deserts. I've started to make up for lost time by visiting some, like the Grand Canyon, Acadia, Volcanoes National Park.
I'd like to see many more. Which is why I'm loving this National Parks Checklist Map by ElloThere, an awesome, Brooklyn-based, husband-and-wife design team.
The map shows all the national parks, which are denoted by numbered green trees.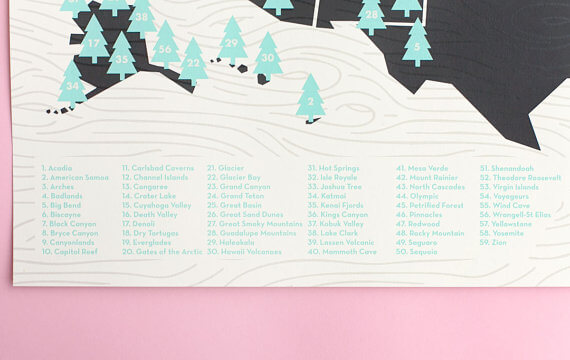 It comes with numbered gold tree stickers—so after you visit one, you can mark it off.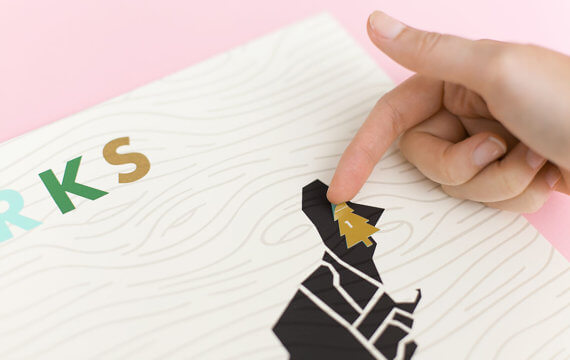 A cool whimsical extra: The map also comes with a little explorer's patch!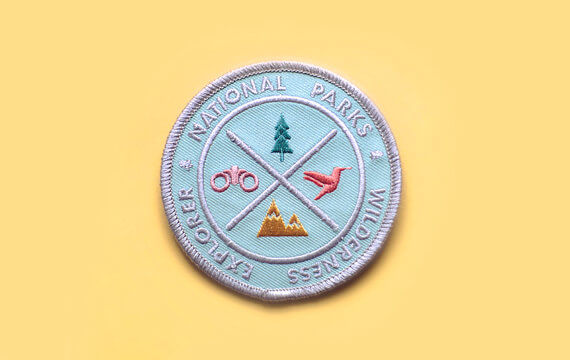 I feel like I may need to plan a national park trip soon…
(Images via Ello There)