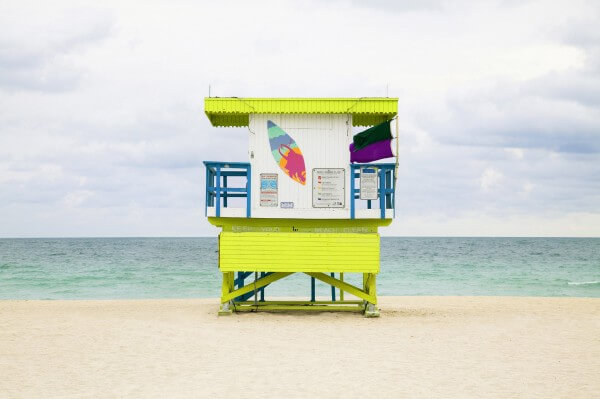 I am thrilled that my favorite time of year has officially begun!
This Long Slog seemed especially endless. But now that it's over, I'm looking forward to all my long-awaited, beloved, hot weather activities: Beach weekends.В Outdoor eating and drinking. (Even just having lunch outside on weekdays, among all the other suits on Park Ave., feels special!)В River tubing.В Sleeping in my un-air conditioned apartment with the windows wide open. Waking up to sunshine—and getting out of ballet at 9 p.m. and still seeing the remains of daylight.
Welcome back, summer—I've been waiting all year for you!
(Miami Beach hut photo by Leo Caillard; see the full series of them here. Found via Architizer)