I wouldn't mind spending a few days out in Stiltsville. The seven houses perched upon pilings are located about a mile offshore Cape Florida, in the mud flats of Biscayne Bay.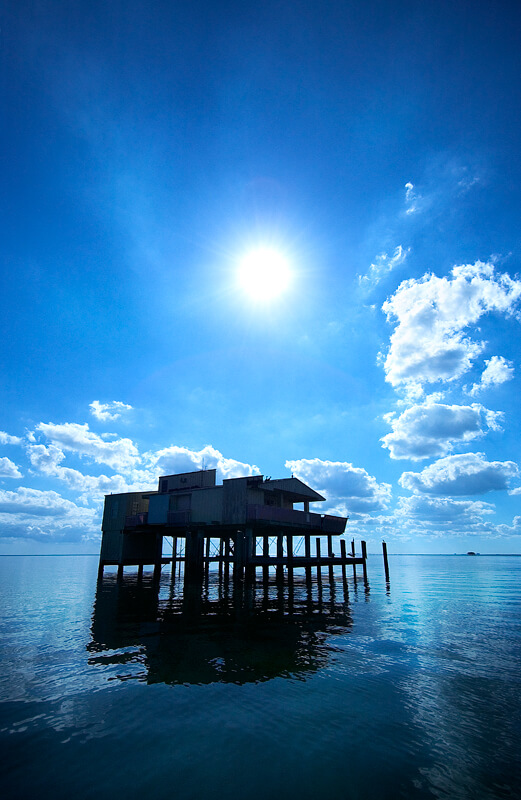 Back in the 1930s, "Crawfish Eddie Walker" built the first house to sell bait, beer and chowder. Others soon followed—and opened up as exclusive clubs and hideaways.

Over the years, the shacks acquiredВ notorious fameВ for the supposed debauchery that went on in them. In 1949, theВ Quarterdeck ClubВ was raided for illegal gambling, though no evidence was found. In the 1960s, theВ Bikini ClubВ offered free drinks (without having a liquor license, of course) to women dressed in the two-piece suits.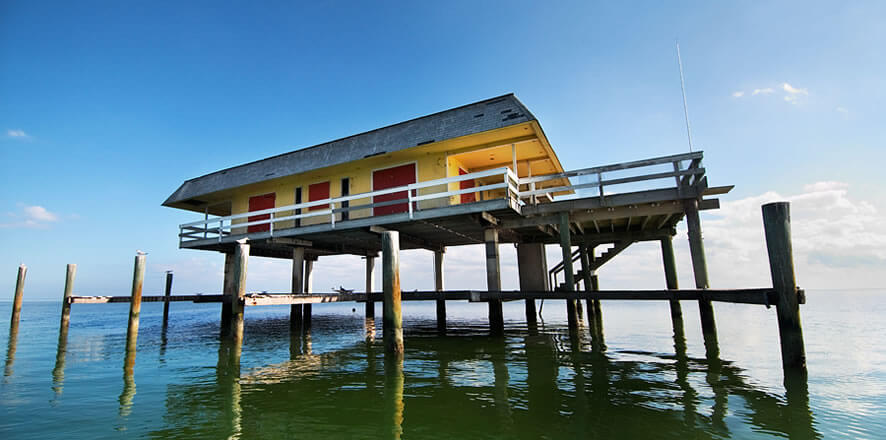 At that time,В Stiltsville had 27 houses—the most, ever. But over the years, hurricanes, fires and weather destroyed the structures.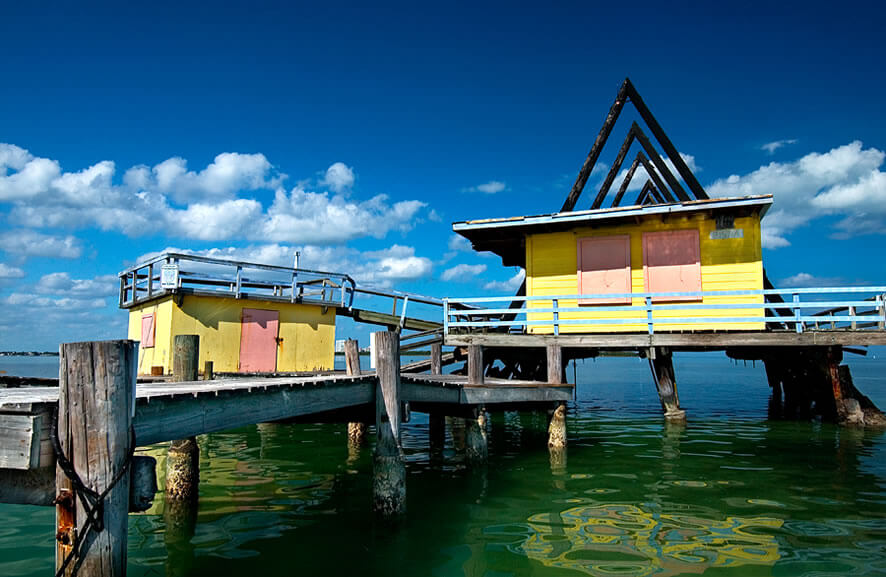 Today, theВ National Parks ServiceВ owns the remaining seven buildings. (None of which existed since Stiltsville's founding.) And no one lives there; their future usage is being debated. Some ideas are community centers, artist residences, research facilities, satellite NPS offices. In the meantime, people are granted access to the houses, on occasion—I actually learned of Stiltsville fromВ West Elm, who shot their catalog there!
…and if they ever decide to open them up as vacation rentals, you know I'll be down there soon after!
(Photos by Brian F. Call via Stiltsville Trust, Inc.)