And in other Evan-Heather adventures: For Christmas, just like his birthday, I wanted to give Evan something that the two of us could share.
Instead of going on another trip, I opted for a local experience.
Evan loves food. In fact, I think he's more passionate about eating and trying different types of cuisine than he is about anything else.
So I thought that a League of Kitchens cooking class would be perfect for us.
The idea is that home cooks make some of the best food—especially dishes that are handed down through generations and made with love for family and friends. The League of Kitchens partners with NYC immigrant cooks who teach small groups of students their signature recipes in their homes. They offer several types of cuisine: Trinidadian, Argentinian, Indian, Korean, and more.
Evan chose a vegetarian Bengali class for the two of us.
And that's how we found ourselves deep in Bay Ridge, a few weeks ago, in the cozy home of a woman named Afsari.
The workshop started with a snack of tea and samosas, while Afsari told Evan, three other students and me a little about herself. She's from Bangladesh and has one son. In addition to teaching with the League of Kitchens, she's also a cooking instructor at the nonprofit Restaurant Opportunities Center of New York. She caters events, as well. Afsari's signature dish, which she described to us with pride, is rice pudding, which takes two hours to make.The plan was to make that rice pudding, as well as some other items. The menu for the day was quite ambitious:
Palak Paneer (spiced spinach with homemade farmer's cheese)
Gobi Masala (cauliflower and potato in a spiced tomato and coconut sauce)
Begun Pora (roasted eggplant with mustard oil)
Plain Chapati (flat bread)
Firni (rice pudding)
I could see why the workshop was 5.5 hours long!
Afsari started us on various tasks: slicing vegetables, shelling pistachios, cutting herbs.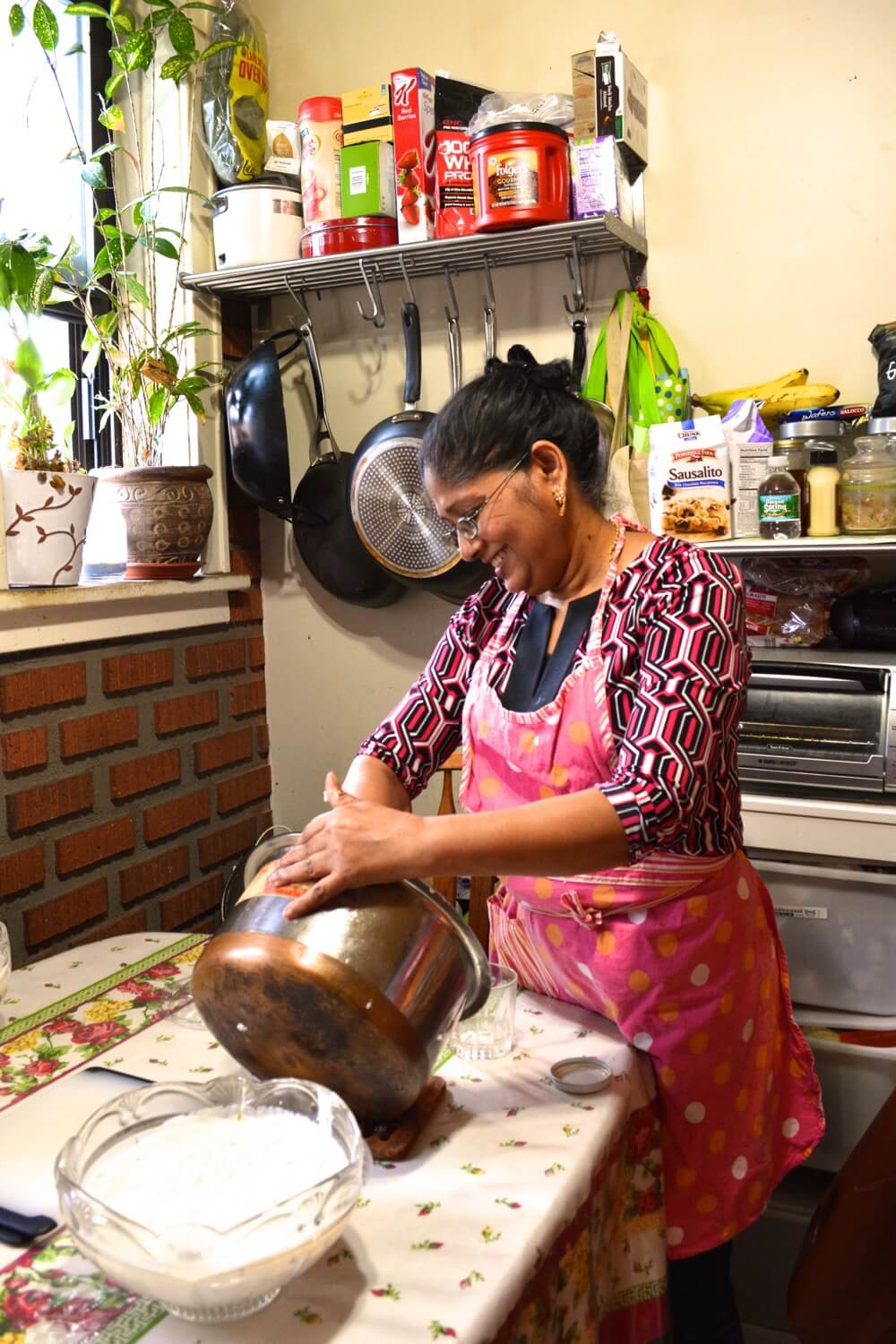 She'd demonstrate how to do something…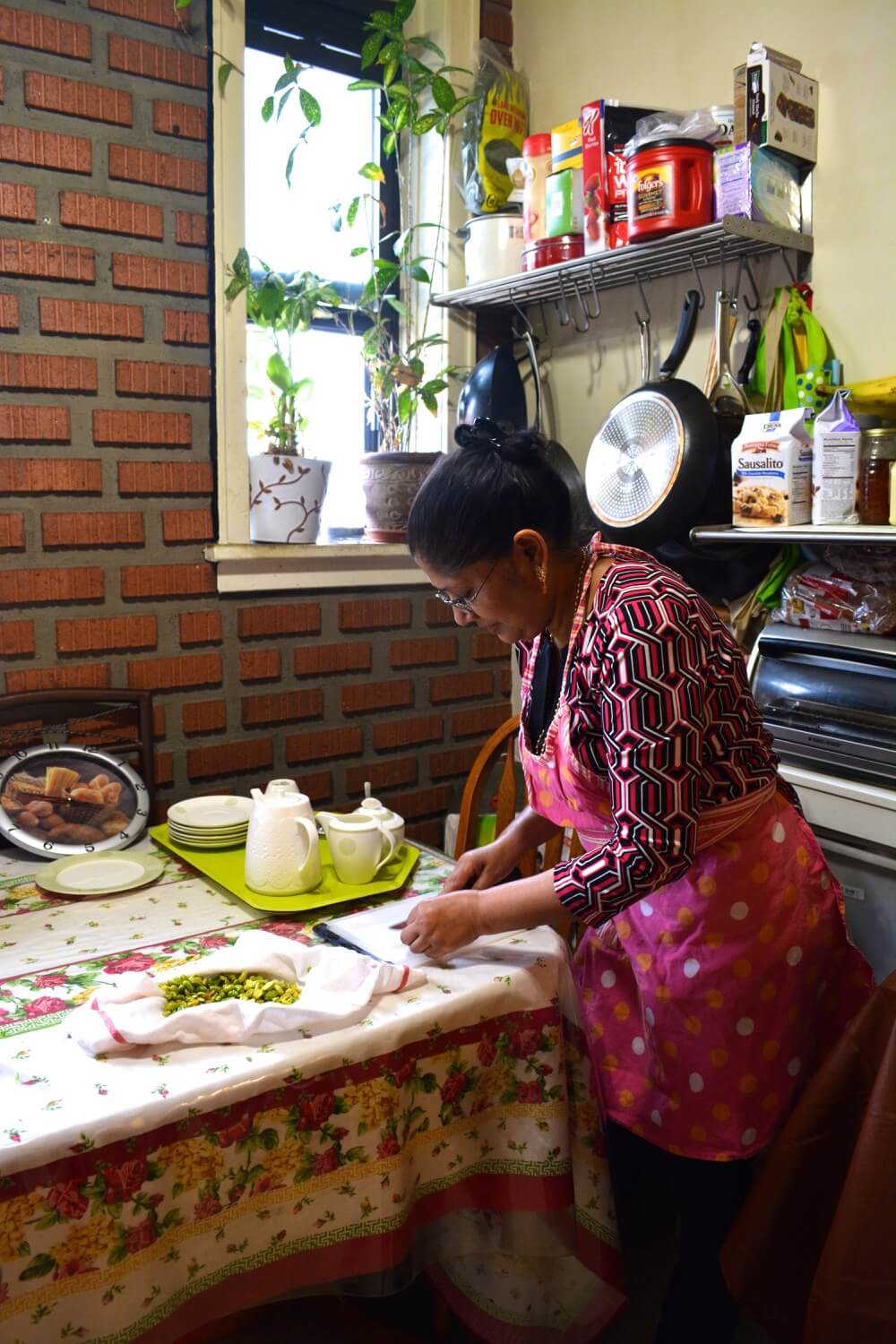 …like frying eggplant in a cast iron skillet, stirring rice pudding, or rolling and heating bread…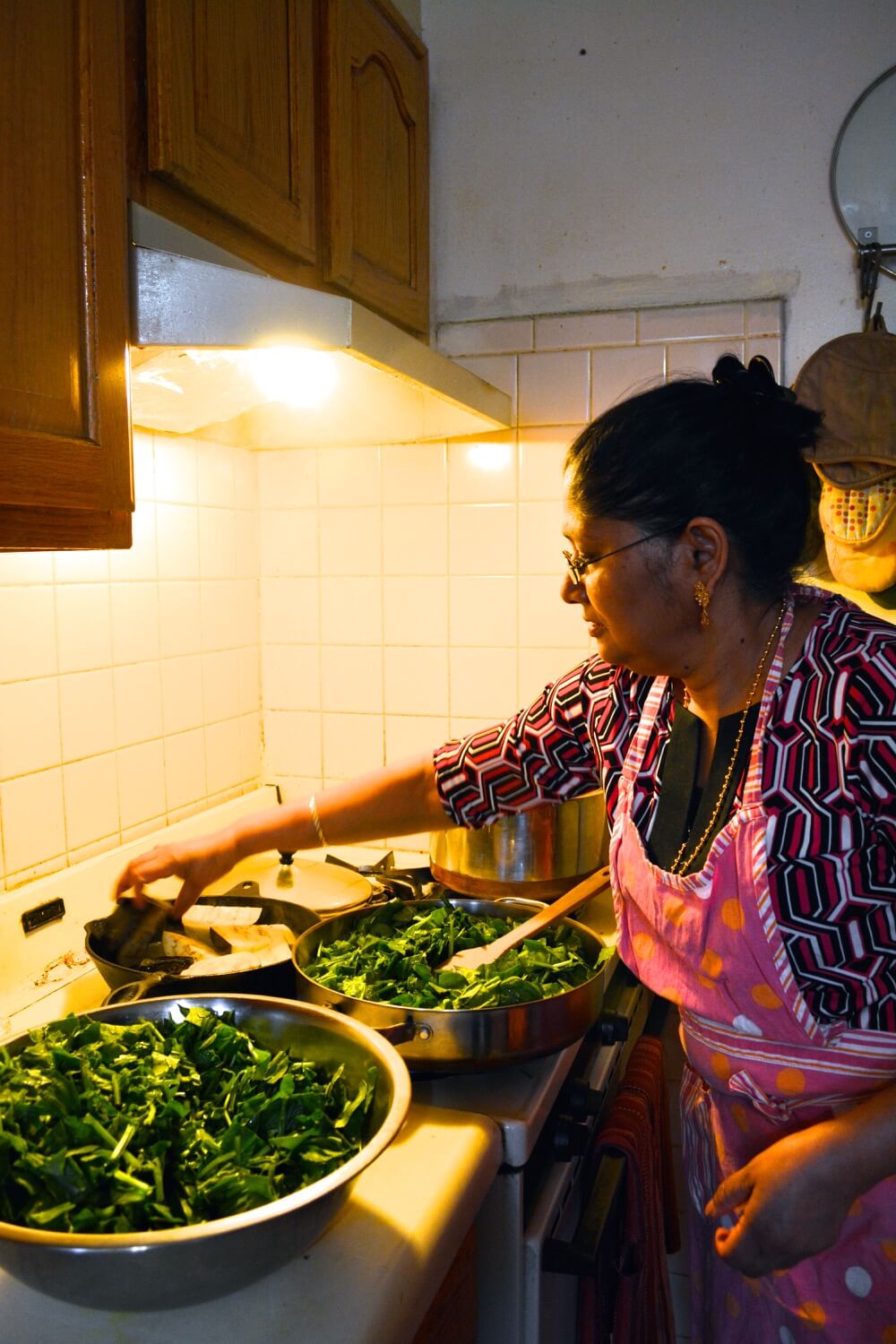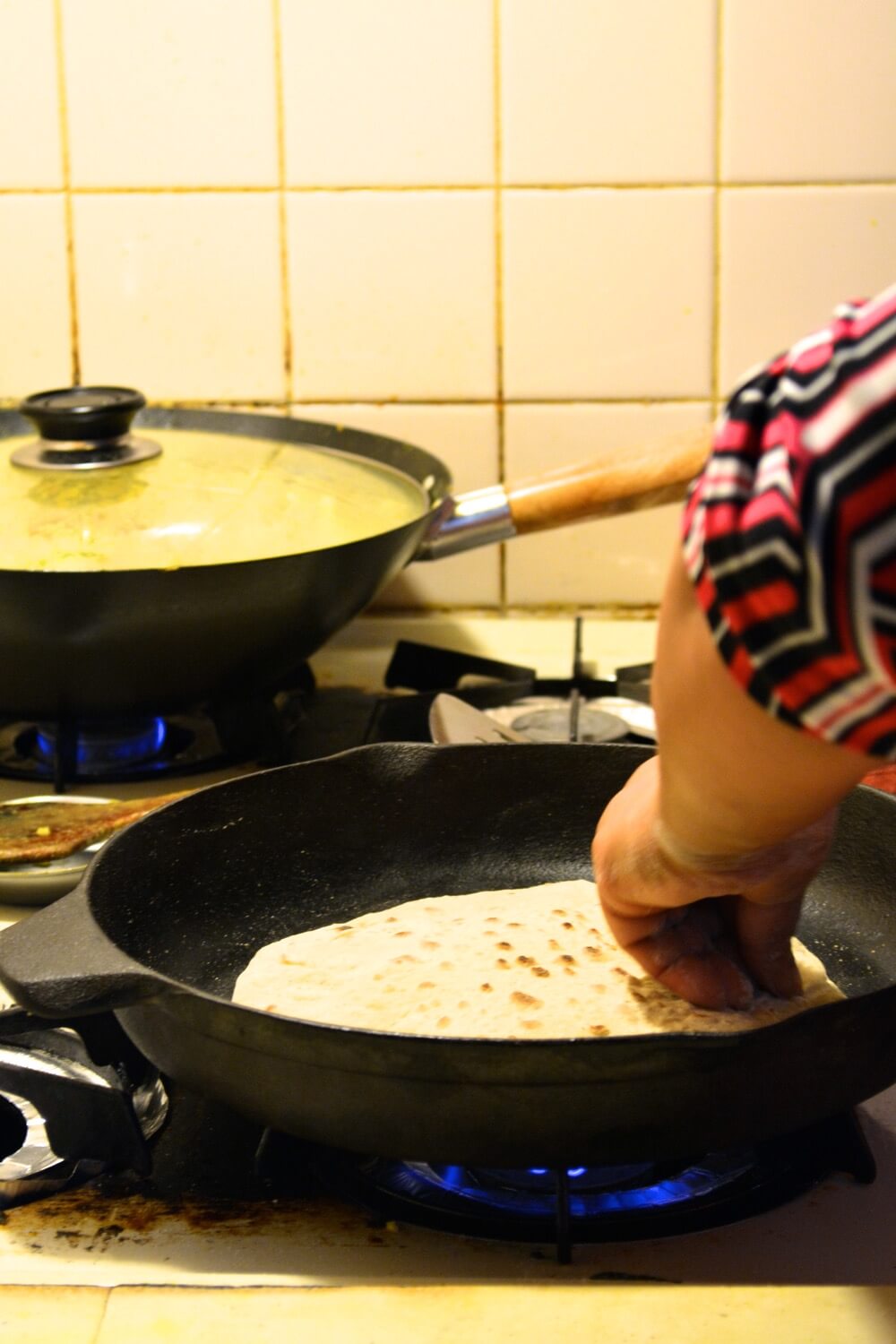 …and then we'd jump in.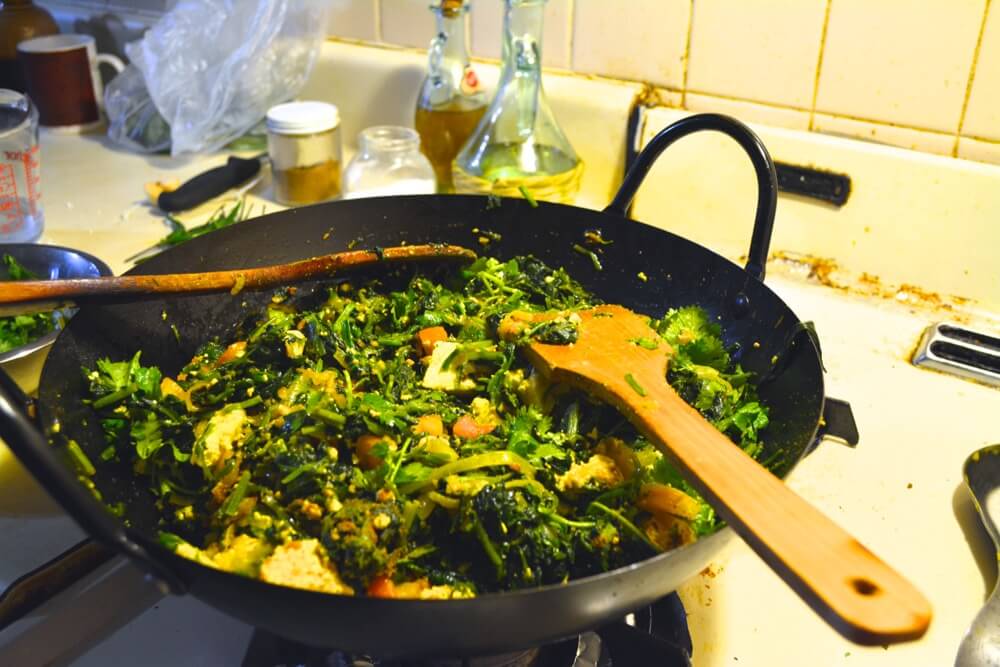 Hours later, once all the dishes were complete, we sat down to enjoy everything we'd created.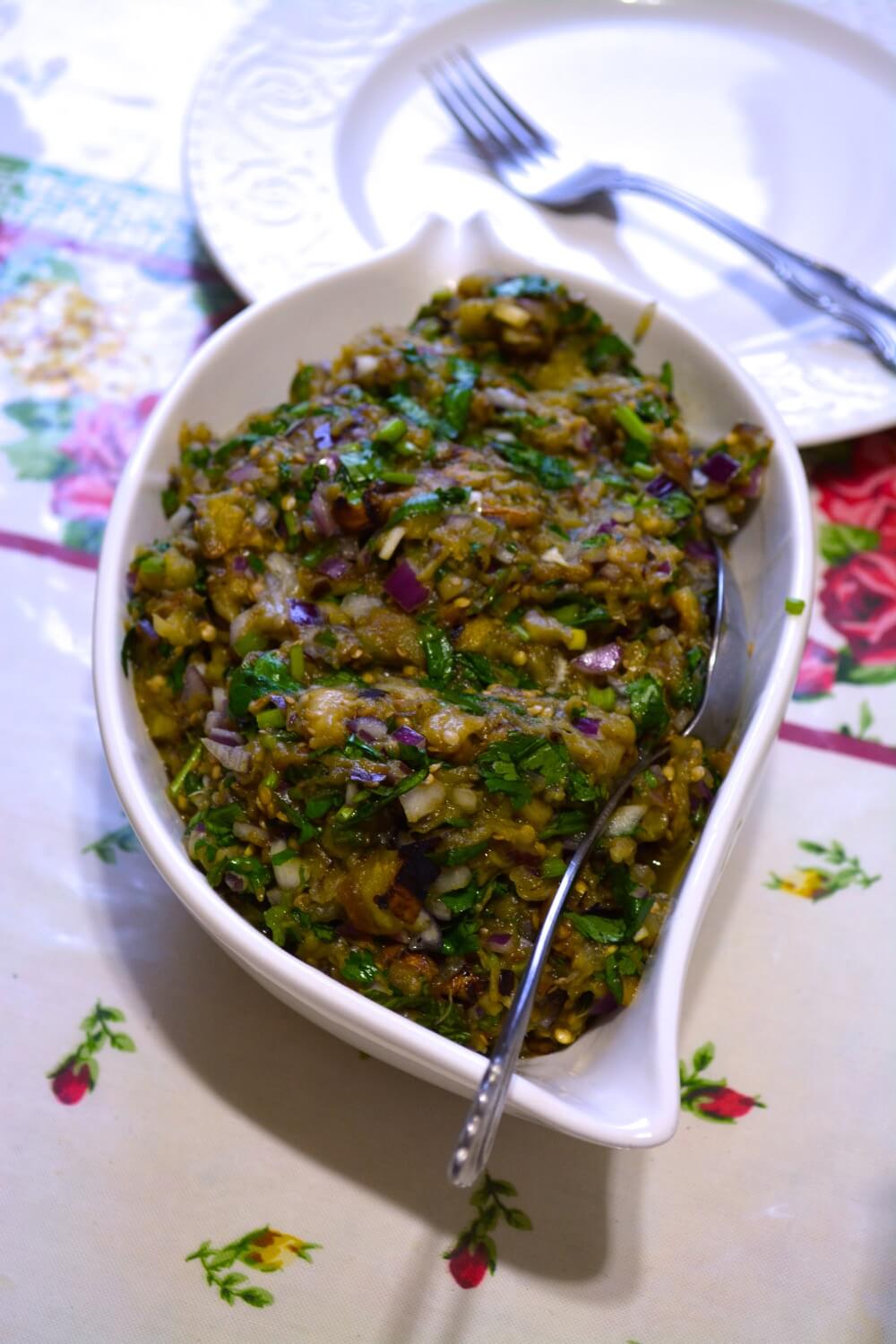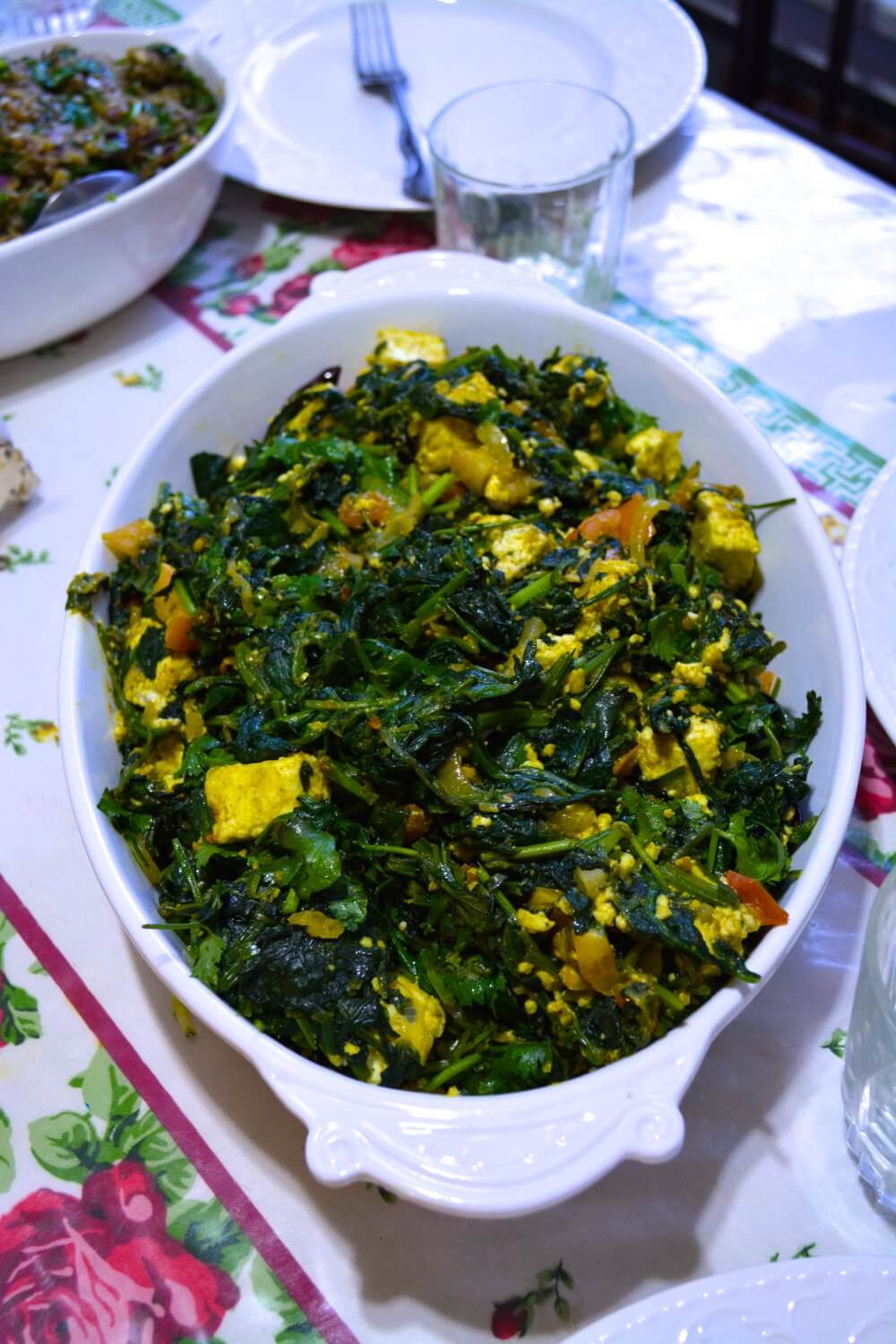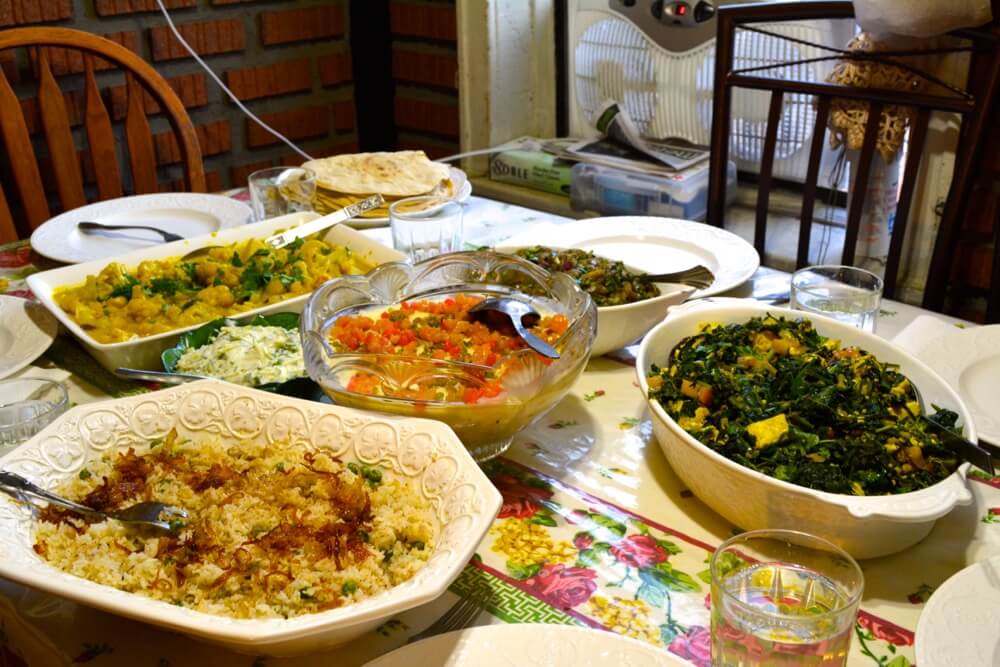 For me, theВ food was like cleaner, healthier versions of the food found at most local Indian places.
The palak paneer and, of course, the rice pudding were my favorites. And everything tasted even better the day after, once the flavors had some time to meld in.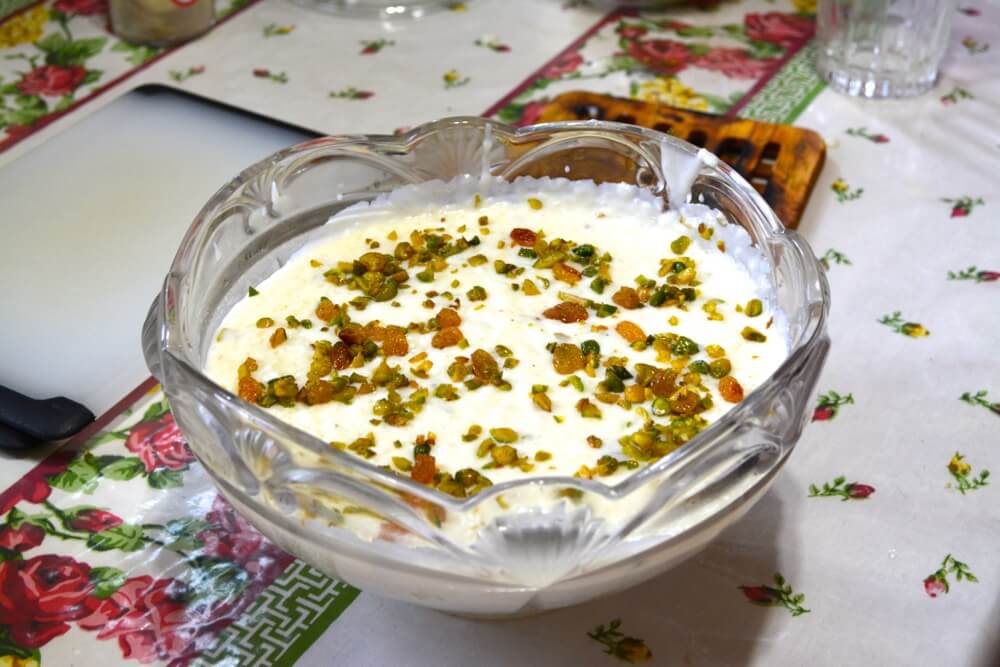 The class was understandably a bit pricey, so it's not something I could see myself doing frequently. But for a special occasion or couple's activity, it was definitely a fun and tasty way to spend the afternoon.