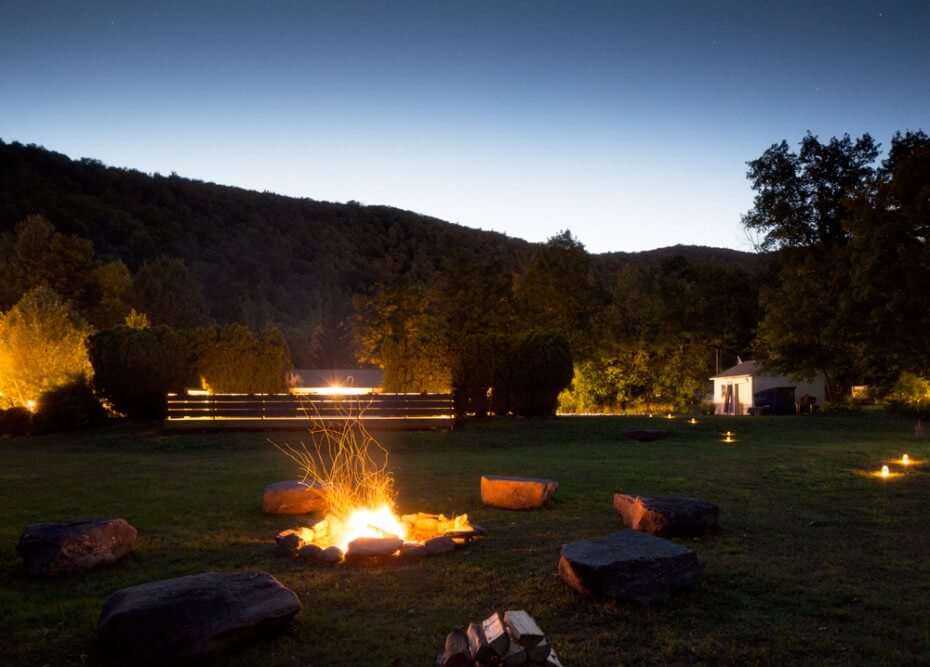 Have you ever dreamed about being an innkeeper? I'll admit that I have, and on many occasions.
For years, Mal, Peter and I have said that one day, the three of us will open up aВ B&B, here in the city. ("The NYC BNB" has a pretty nice ring to it, doesn't it?)
And whenever Evan and I stay at a B&B outside of Manhattan, I get romantic ideas about opening one of our own, on a farm, somewhere. (Kind of like that newlywed couple who'd recently acquired the B&B we stayed at in New Hope!)
I think I have these B&B daydreams for a few reasons. One, is that it's so different from my life right now—i.e. living in Manhattan and working for a huge company. The other is that travel is such an important part of my life. If I could create a travel experience that brings people great joy, via an inn or B&B I owned, I think that would be incredibly rewarding.
Of course, my idealized notions don't take into account the crazy amount of work owning an inn requires. I imagine that the work-life balance is challenging, if you're an innkeeper who lives on or near the premises. And you're always working when people want to get away—i.e. weekends, holidays.
While I won't be leaving NYC anytime soon, it's still nice to fantasize about what life would be like if I did. That's why I enjoyed reading this NYT piece, about New Yorkers who moved to small towns and opened (very style-centric) inns. I'd actually considered a few of the places—like The Graham and Co. and The Roundhouse—when looking for quick weekend escapes, and may need to check out some of the others.
Have you ever thought about running your own B&B or inn? Or have you actually made the leap to do so?
(Photo of The Graham & Co. via their website)