I'm never thrilled when summer ends. But a day of fall ridiculousness outside the city always brightens my spirits.
Last year, we "hit the hick jackpot" in Long Valley, NJ, a pretty area about an hour outside the city, with lots of farms and apple orchards. Though we didn't set out to visit that area, specifically, we ended up nearby, this year, for one reason.
Stony Hill Farm (just a few minutes from Ort Farms, last year's destination) has a giant corn maze shaped like Chris Christie's face. (And Barbara Buono, the Democratic challenger. As a liberal, I'm almost embarrassed to admit that I couldn't name Christie's gubernatorial opponent until I read about this maze!)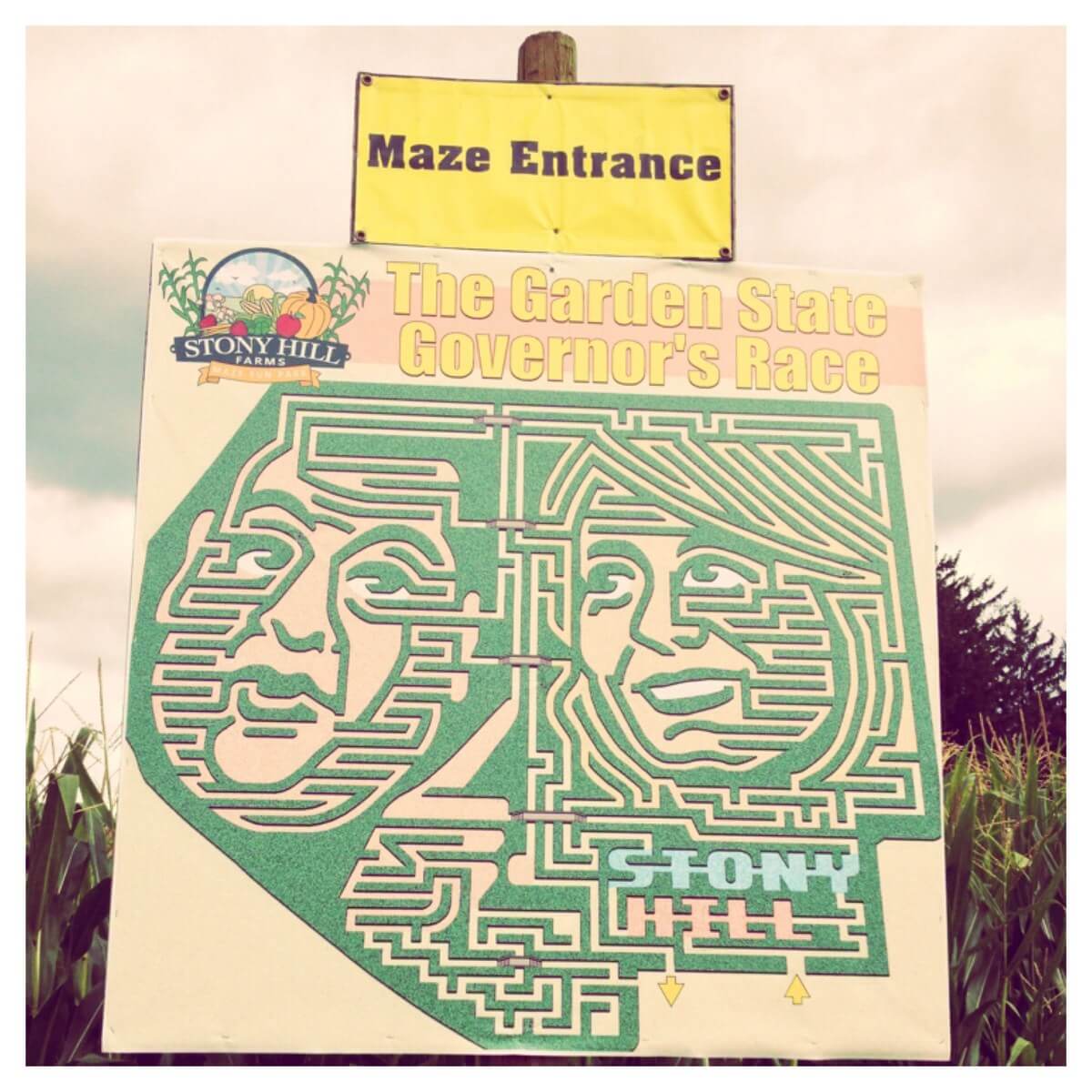 When it comes to fall ridiculousness, it's hard to beat a political theme.
Last year, we made it through Ort's corn maze pretty quickly. So we were surprised when Stony Hill's website said it could take three hours to get through their maze.
How hard could it be?
Once inside, we soon learned. There didn't seem to be an obvious way to the finish and we didn't see many markers telling you whether you were on the right track.
We walked around…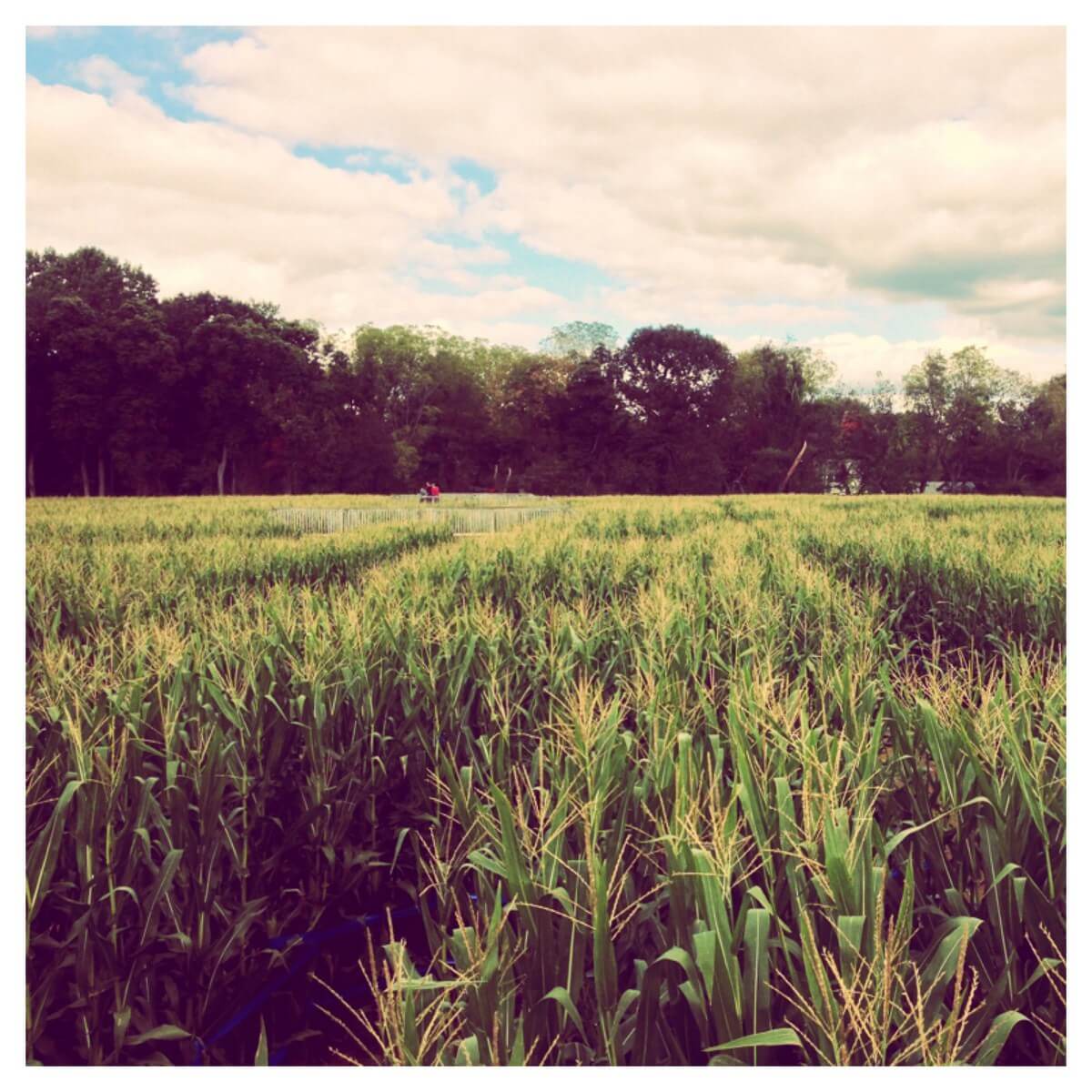 …and around…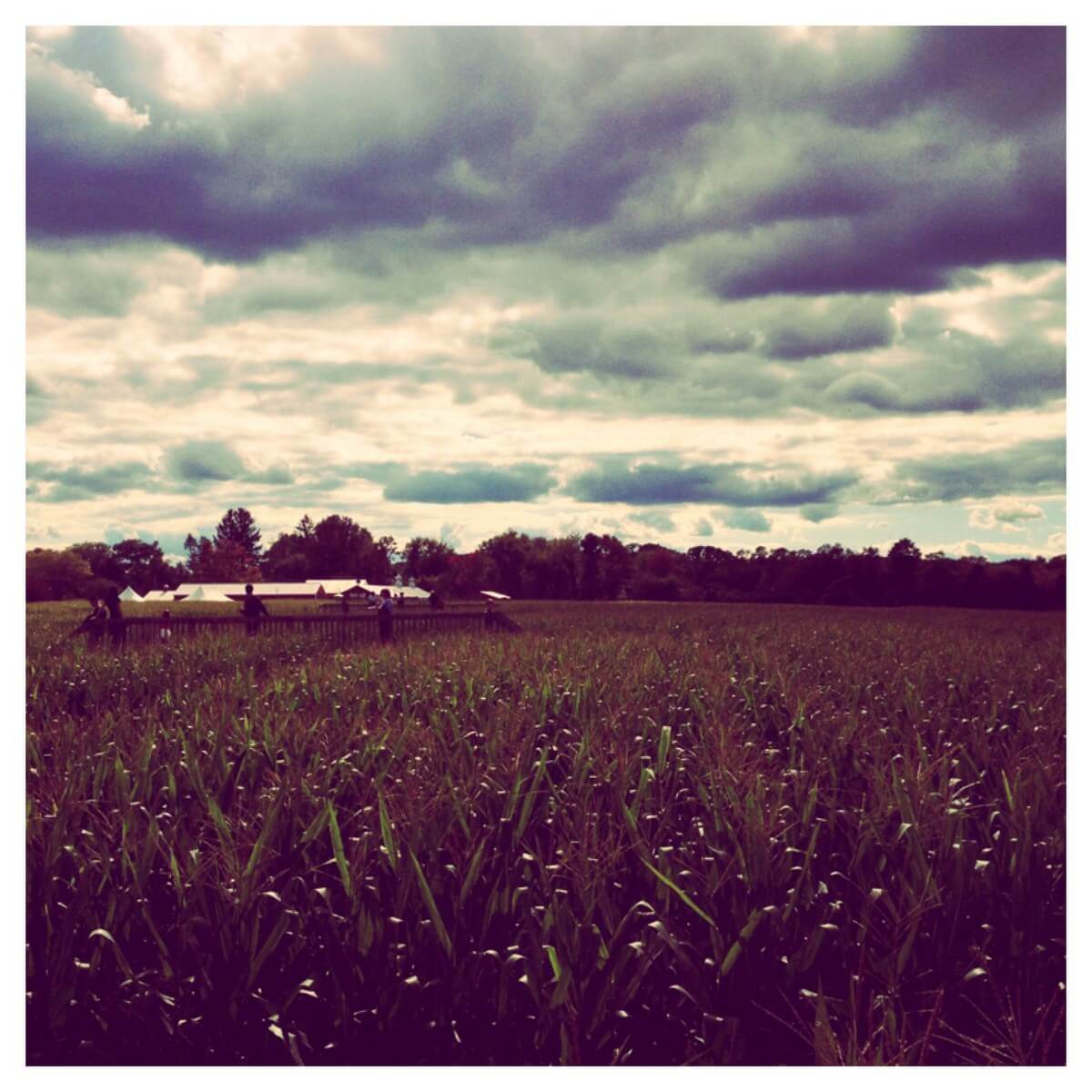 …and around the corn for almost an hour, back and forth between Buono's hair and Christie's face. Finally, we gave up and went out through the entrance. (Luckily, Stony Hill's awesome cider and donuts took the sting out of defeat!)
Afterwards, we drove a few minutes down the road to Stony Hill's apple orchard.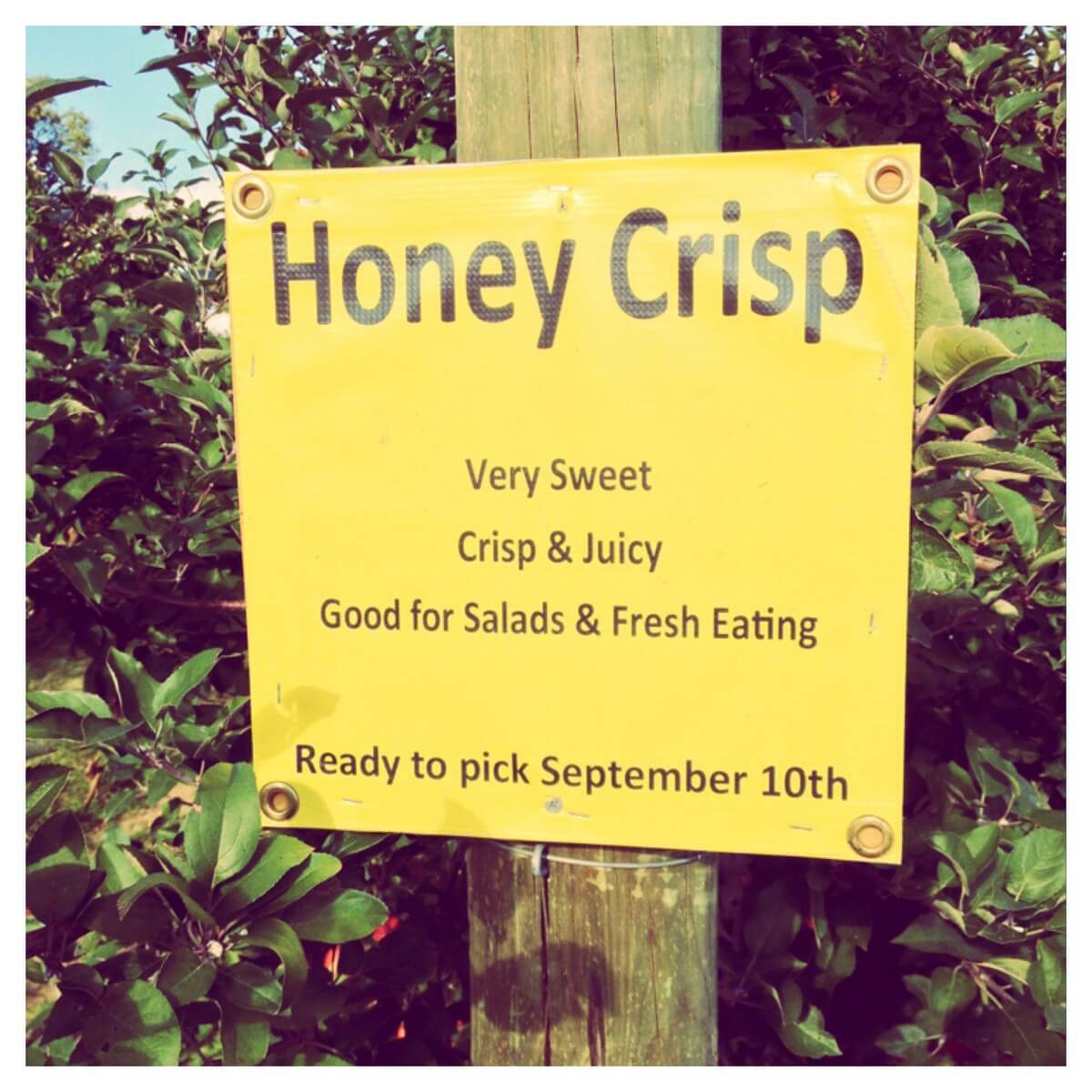 While the trees weren't massively tall…
…apples were plentiful (and cheap!) and we picked baskets full to bring back home.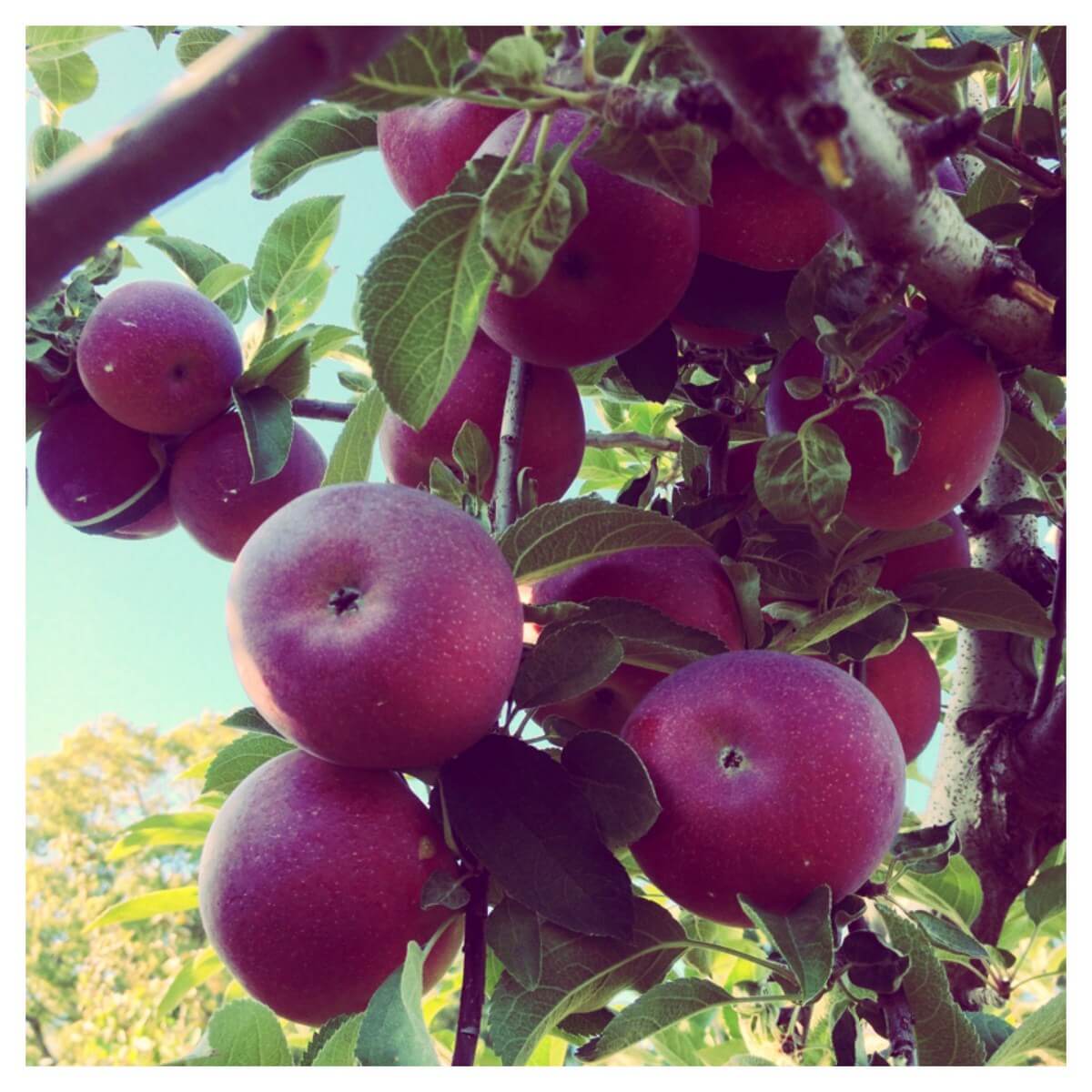 I'm still eating my way through several apples a day.
On this trip, I also found out that my dear friends, Karen and Steve, live just a few minutes away from this "hick jackpot." I think they're lucky to have easy access to such pretty farmland—and amazing cider donuts!