Last year, I posted a stunning photo of NYC by night: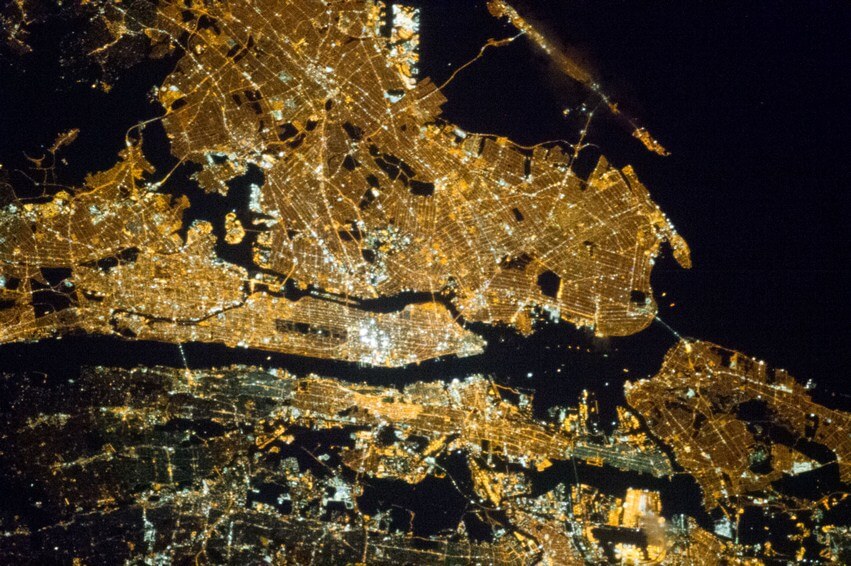 It was taken by NASA in March 2013. The picture astounded me. I was amazed at how clearly you can see the gridded streets that make up the city, along with the bridges that connect the boroughs.
Today I stumbled upon an NYC-based design company who was just as inspired by that image:В Slow FactoryВ creates silk scarves from NASA's aerial city photos—including the one above: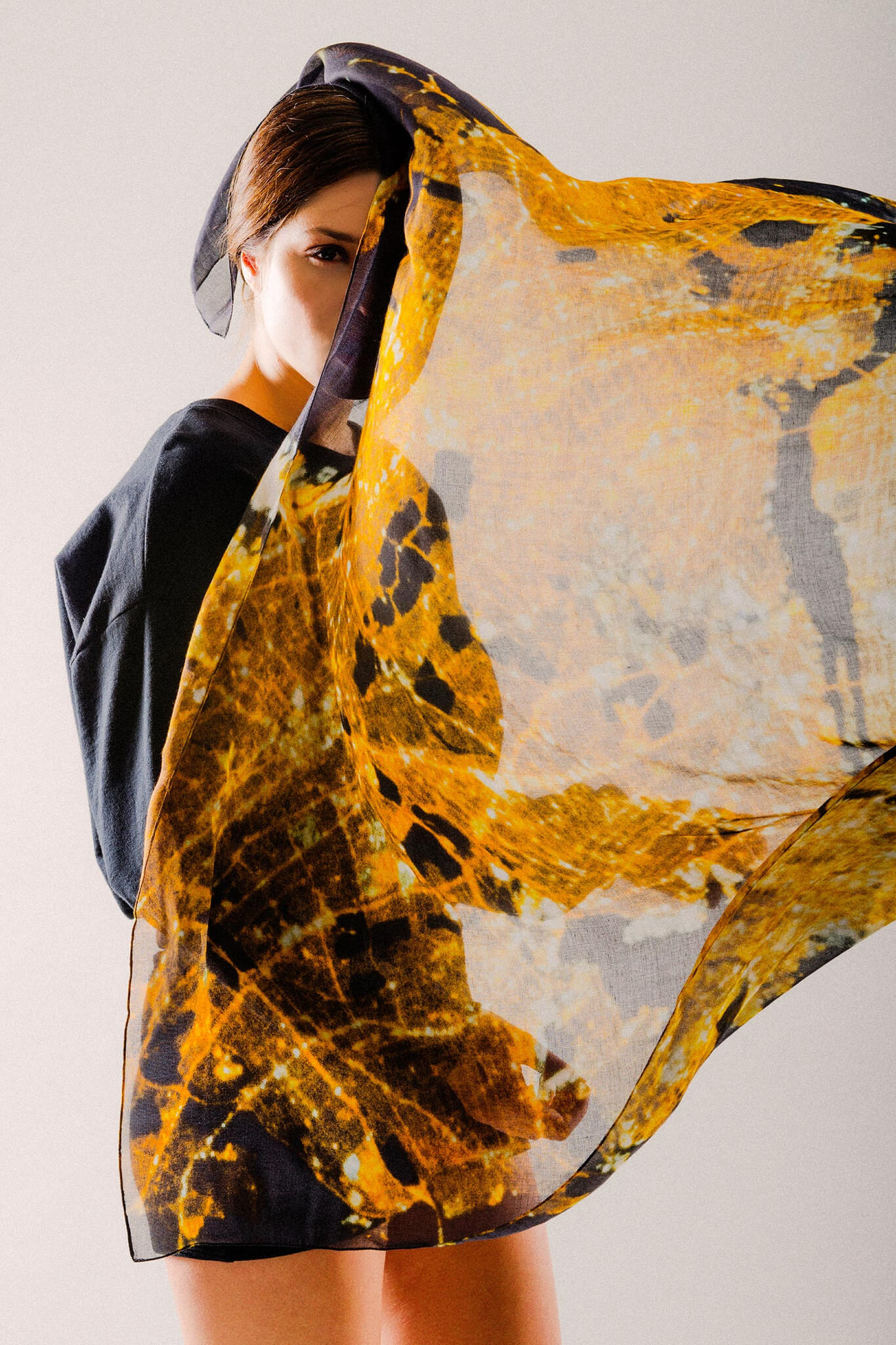 They also have scarves printed with images ofВ Paris, the USA and London (below) by night.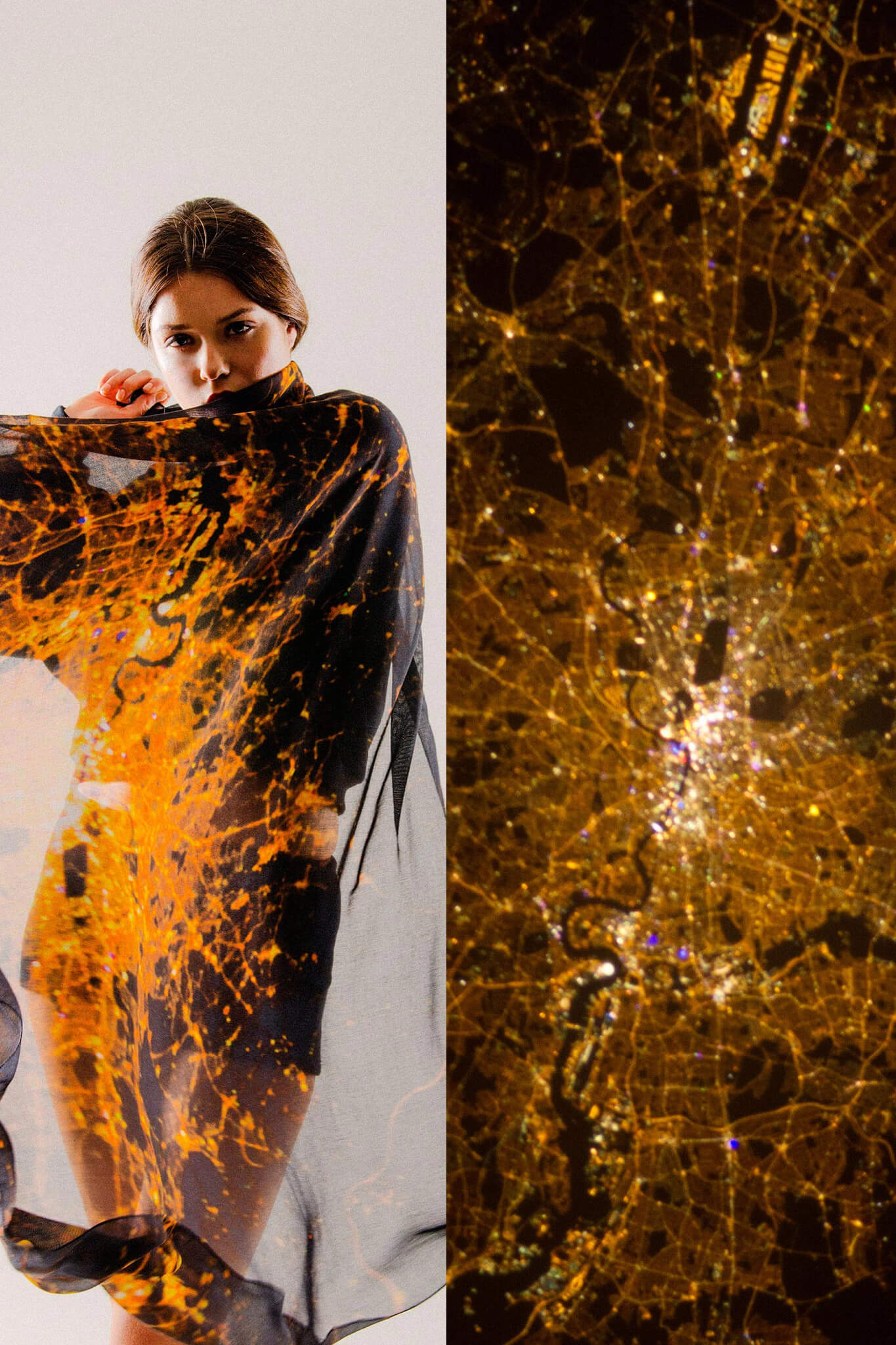 Just stunning.
(Top image by NASA, bottom by Slow Factory; found via SwissMiss)