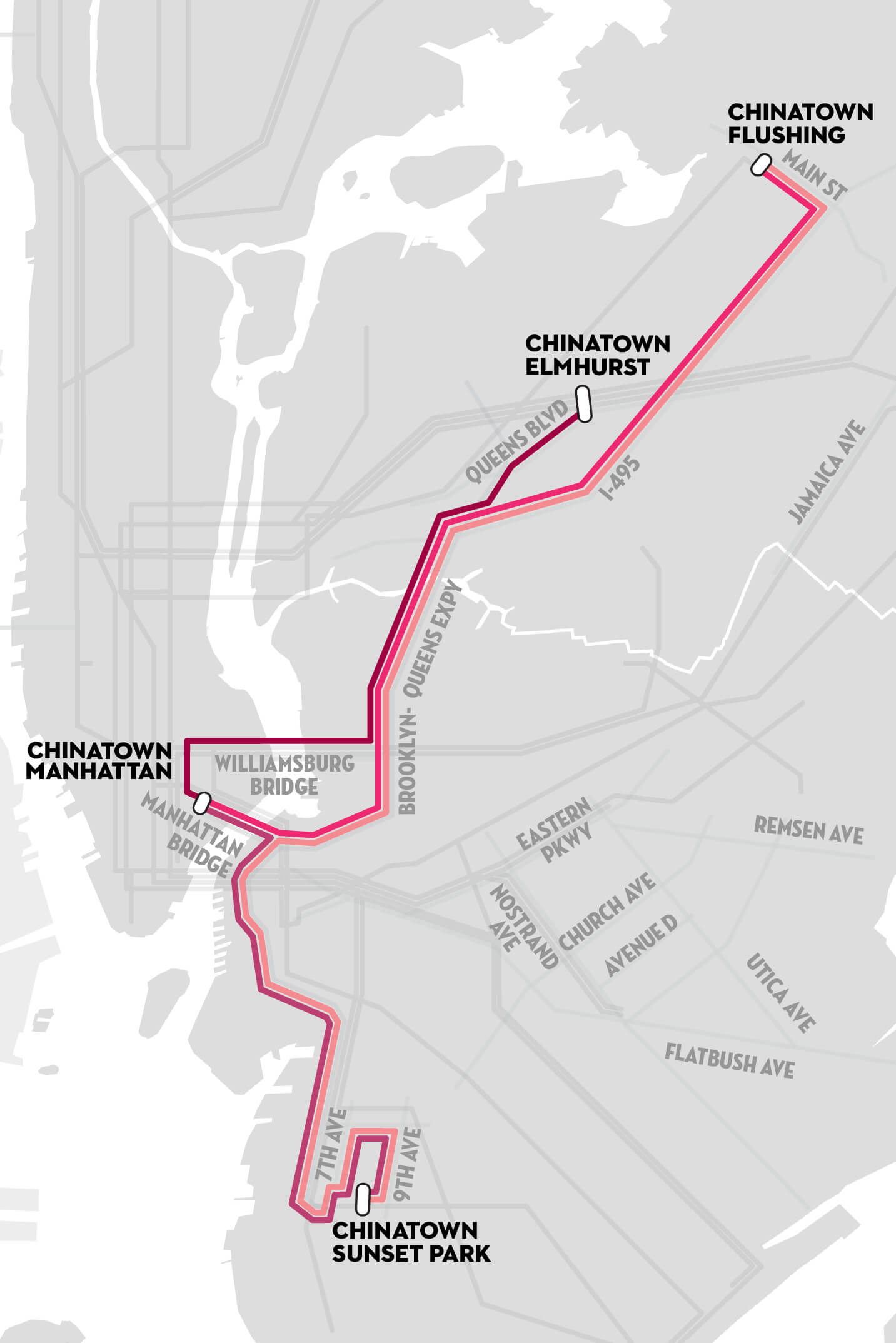 For many New Yorkers, especially those of us who live in the farther reaches of the city, or in or near immigrant communities, dollar vans are a common sight.
They're part of a thriving economy of largely unlicensed vans that shuttle people along busyВ routes underserved by public transportation: between NYC's four Chinatowns, the Flatbush section of Brooklyn, way out in eastern Queens.
Andrew Reiss spent a year researching, riding and mapping NYC's dollar van routes. His findings are presented in an awesome, interactive map and video project for the New Yorker .
I haven't personally ridden an NYC dollar van. (Though I did take its national cousin, the so-called "Chinatown bus" from Boston to NYC, before it was regulated.)
Yet, the vans appeal to me in so many ways. They remind me of my travels in South and Central America, where flagging down crowded vans was the typical way to get around. I like how the vans foster a community among riders, and help out those who aren't near a bus or subway. And I appreciate them as an integral part of NYC life.
Check out the whole project here.
(Image via the New Yorker )