There are days when my beloved city feels like an overwhelming mass of concrete—street after crowded street of brick and pavement. It's not a wonder that even the most die hard of us New Yorkers often need to escape.
When I'm outside the city, I can't help but marvel at scenery that feels a bit foreign: open expanses of grass, rolling hills, more trees than IВ can count. Plus, adorable wooden houses in rustic styles—a-frames, cabins, barns—that you never see in the city limits.
That's why I was intrigued when I stumbled upon a listing for "Wooden Houses of Greenwich Village," a talk from the Greenwich Village Society for Historic Preservation. Seriously? Wooden houses in Manhattan?
Apparently, there are a few! And they're adorable.
This one, at 17 Grove Street, was built in 1822. (Love the red shutters and molding!)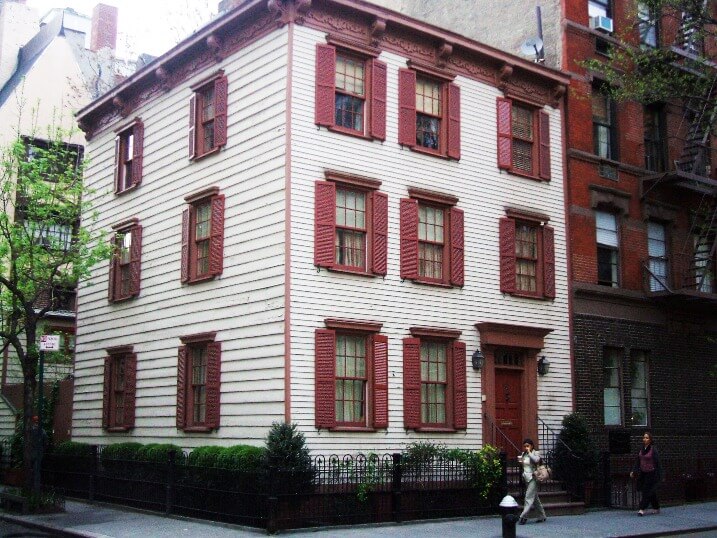 And over at 121 Charles Street is another, which was transported downtown, from the Upper East Side, in 1967.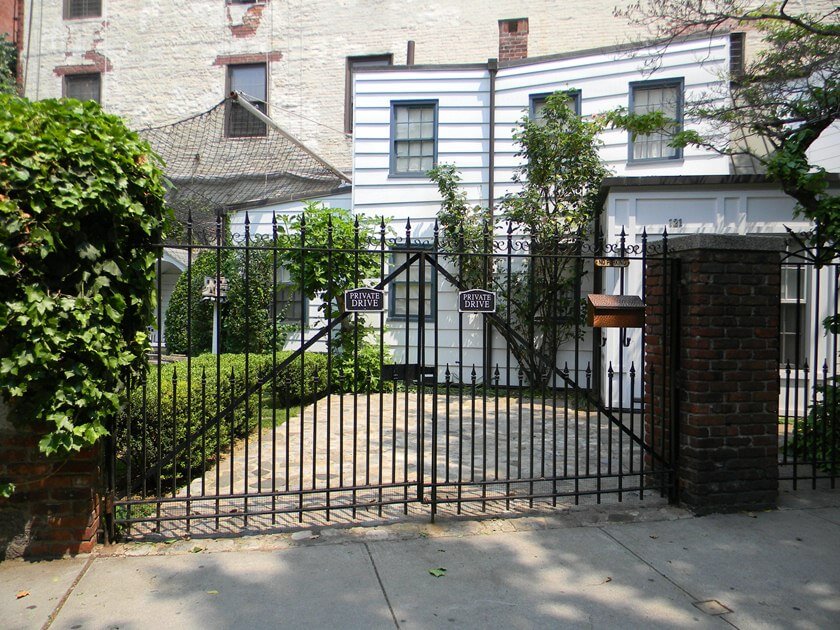 77 Bedford Street was originally a wooden house, though parts of its facade are now brick.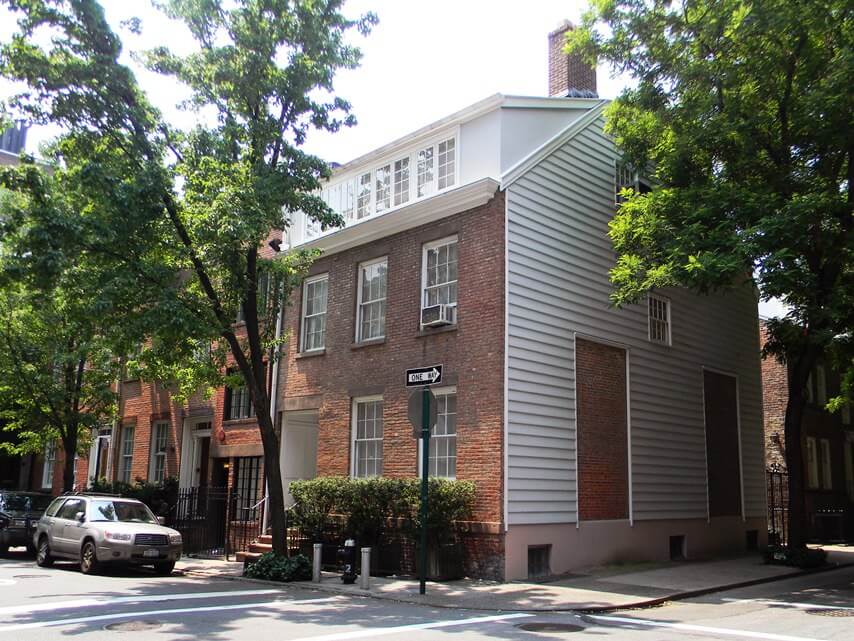 The histories of these buildings are fascinating—read more about themВ here, on GVSHP's blog.
I'm, unfortunately, not in the West Village all that often, so I haven't stumbled upon these houses by chance. Though I know that once the weather gets warmer, I'll be seeking them out to see for myself, in person.
(Images via the Greenwich Village Society for Historic Preservation; found via the NY Times)