Okay, this is really just an excuse to post cute cat photos—but there's a legit NYC angle!
Last week, while I was sunning myself on the beach two kittens were spotted on the B/Q tracks near theВ Church Avenue stop in Brooklyn.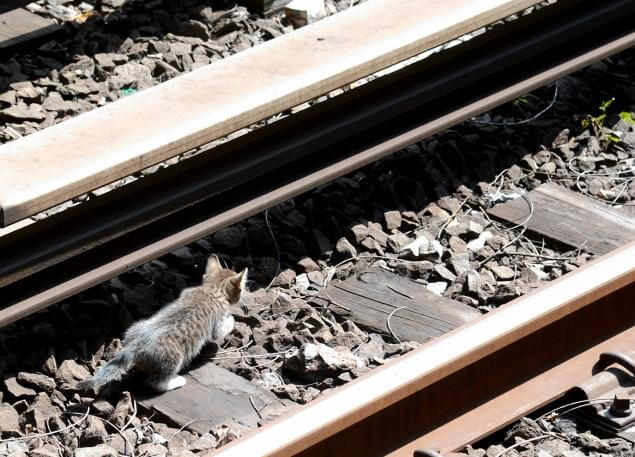 And then—in what I think was a pretty astounding move—the MTA shut down power to large swaths of the two lines as workers tried to catch the kitties. After an hour and a half of futile attempts, the MTA restored service to both lines. They eventuallyВ rounded up the catsВ later in the evening.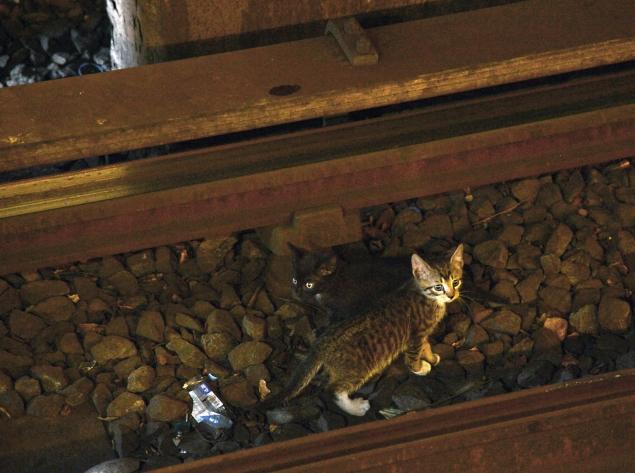 In the days that followed, numerousВ mayoral candidates weighed in on whether they would have shut the subway for the kitties. (Quinn, Thompson, Weiner, Catsimatidis, McDonald [who?]: Yes. Former MTA boss Lhota: No.)
And the cats, named August and Arthur, found themselves in comfy new digs. Bushwick resident Steven Liu, who regularly fosters cats, has taken them in.В Liu posted some photos of them on his Tumblr,В Scratching Pad, and they're too cute!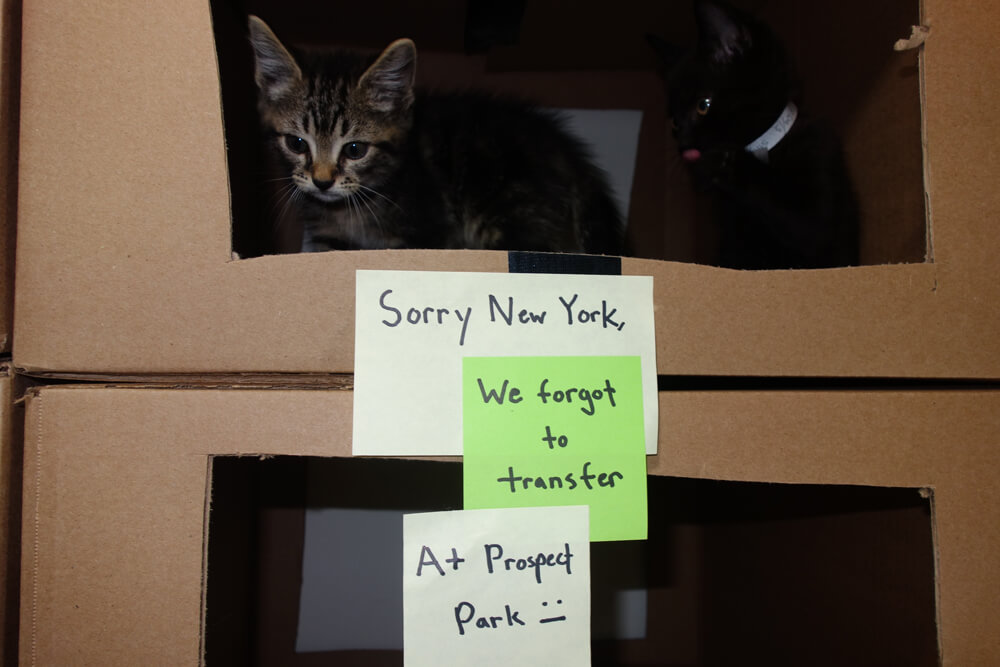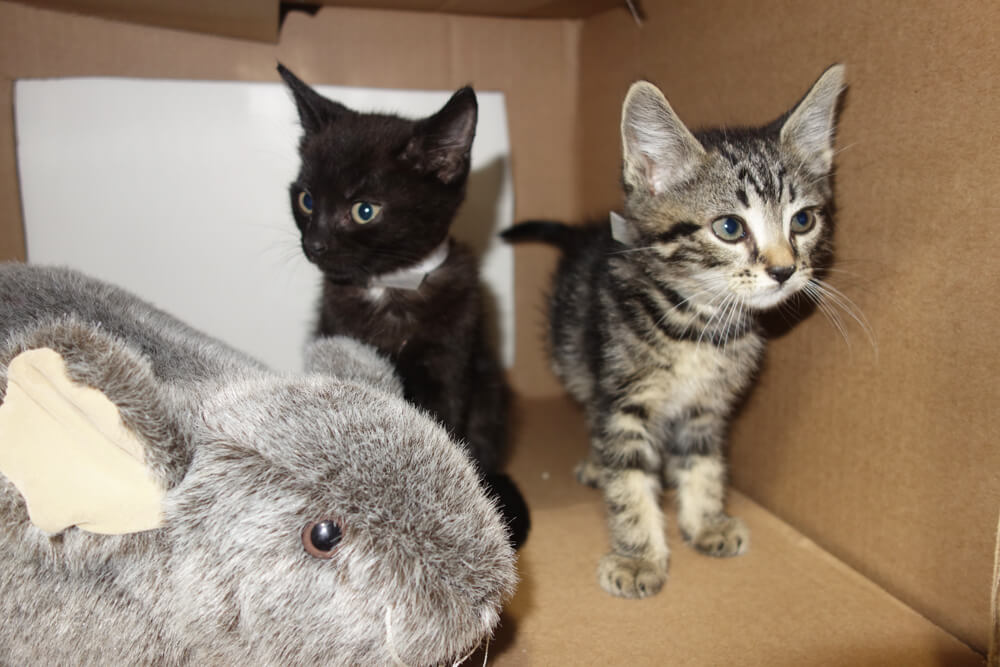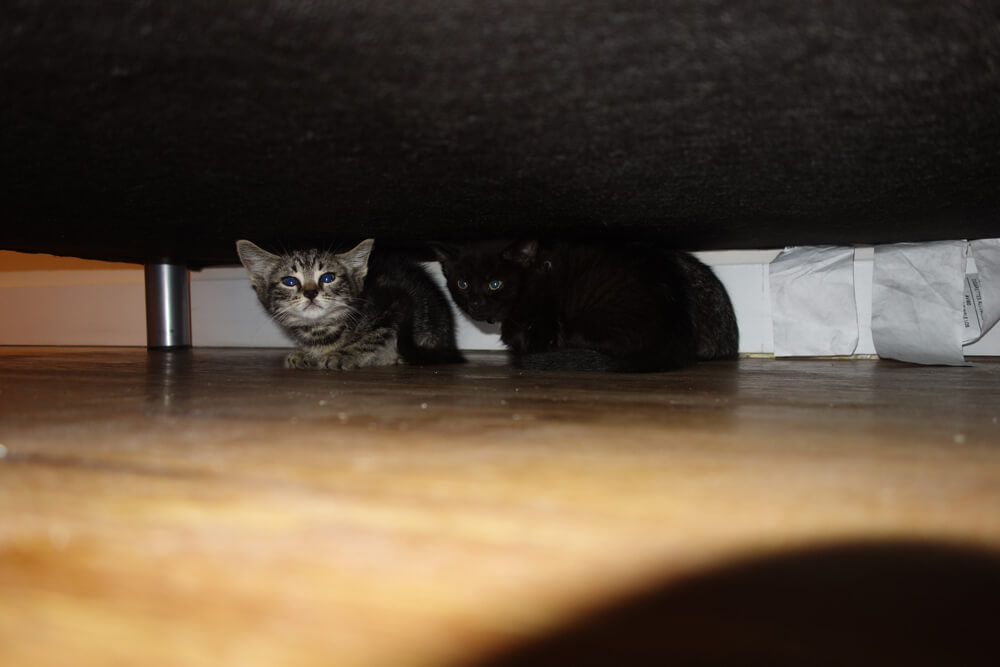 (Top two photos by Marc A. Hermann/MTA via the Daily News ; bottom three photos via Scratching Pad)