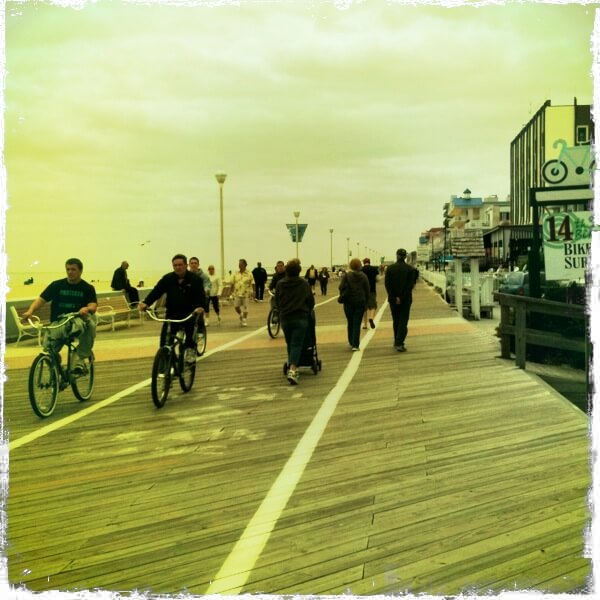 While I'm on the subject of bucket lists: This weekend, Mal and I were also talking about what we still want to do in Maryland before she and Peter move back to New York. Coming up with an NYC bucket list was hard. But I had an easier time conceiving a short list of things I wanted to do during my last few visits to the eastern shore:
Eat a slice of Smith Island cake, Maryland's official dessert. How could you NOT want to attack a cake with 8 to 15 thin layers?! (I'd actually like to check out Smith Island, too, a tiny speck in the Chesapeake, but I'm not sure we'll have time. That would have to be a trip in and of itself. And until we do that, I'll settle for sampling its eponymous cake.)
Walk the length of the Ocean City boardwalk. We always go to the quieter beaches north of Ocean City, so I've only been there once–and didn't see much of it. When I read an article a friend had recently written, I was surprised to learn that the OC boardwalk has a historic carousel. I had no idea!
Get drinks at Seacrets again.В Maybe one day I'll grow up and not want to go to ridiculous spring break-esque bars. But until that day comes, I'm happy to sit and drink beer while bobbing in the water on giant, multi-person inflatable floats.
Pig out on all-you-can-eat blue crabs and hush puppies at Blue Crab, our favorite joint, every weekend I'm in MD.В Seriously.
See the wild ponies at Assateague …if there aren't too many mosquitoes this time of year!
What's on your summer bucket list?