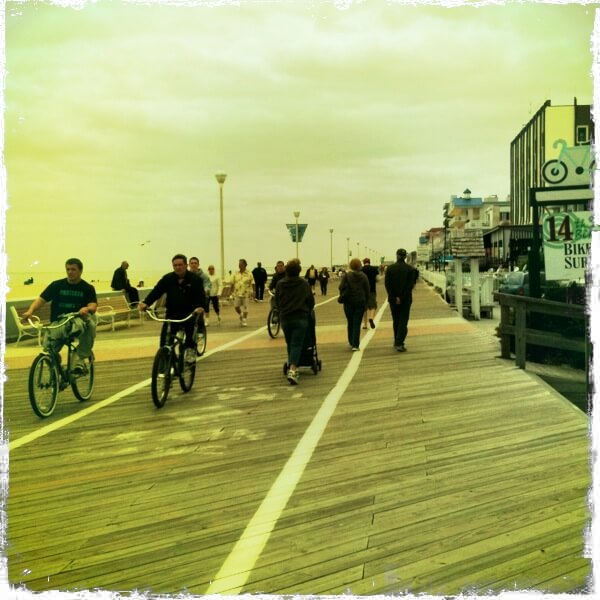 More beach pics! Several weeks ago, before it suddenly became summer, I felt like I needed a change of scenery, no matter how brief. So I decided it was time for another quick trip to my summer share in Maryland. My goal for the weekend (besides, of course, savoring the time with Mal and Peter) was to spend time on the beach and dip my feet in the ocean–no matter what the weather was like.
I didn't get the warm, sunny weekend I was hoping for; the sky was grey and overcast. Still, Ocean City was well on its way out of hibernation. Restaurants and bike rental stands were open for business and groups of people ambled down the boardwalk.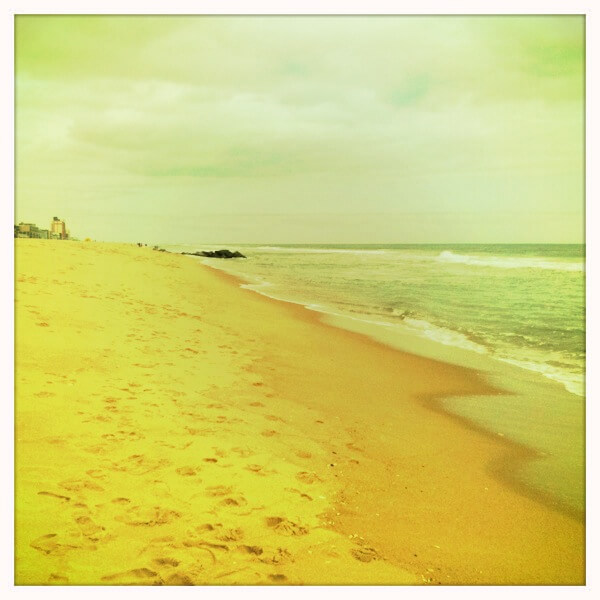 We headed straight for the beach.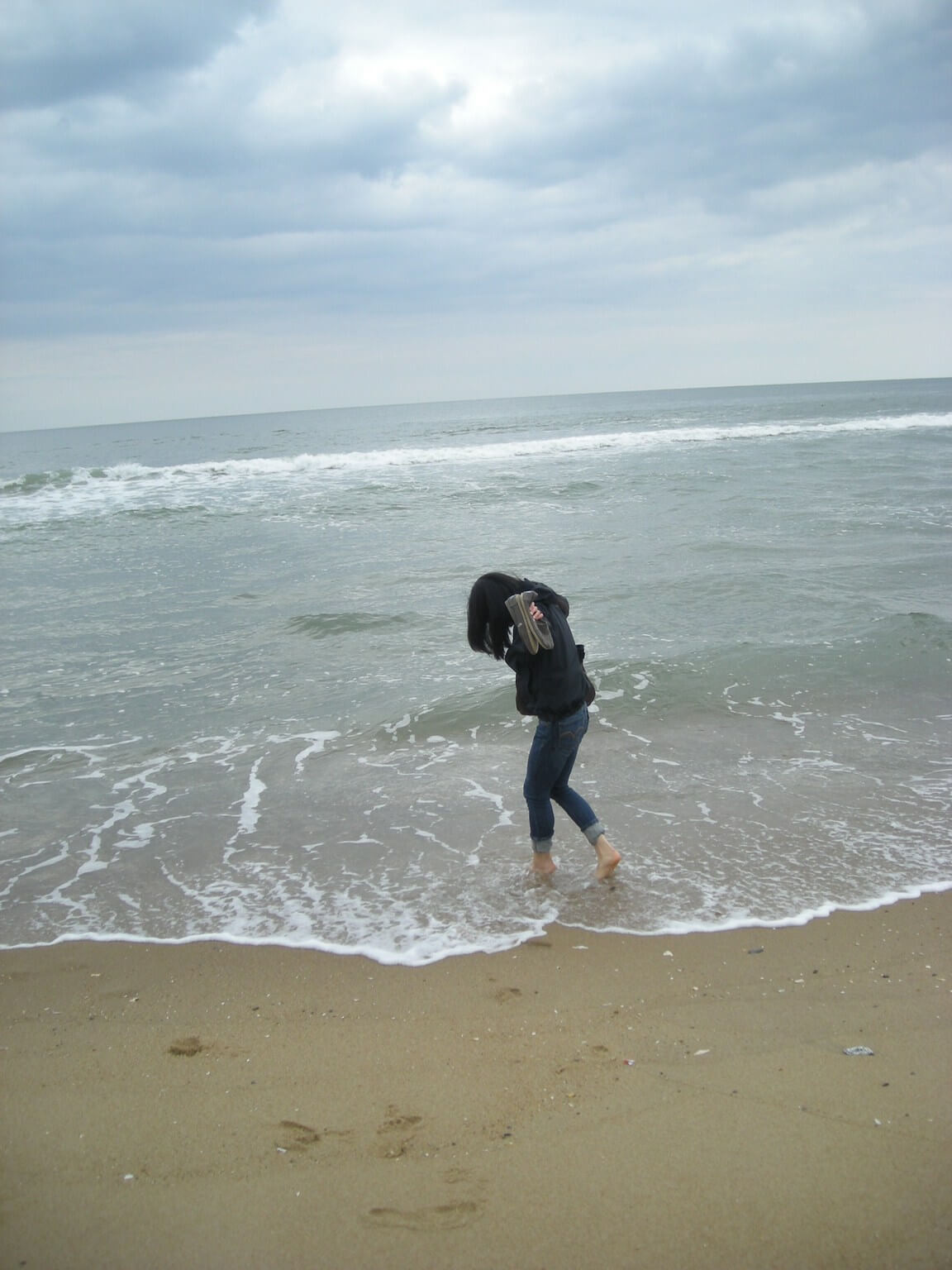 I accomplished my mission…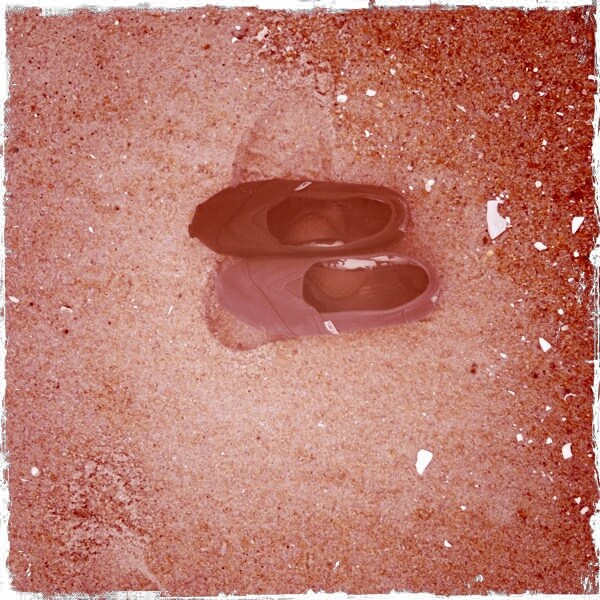 …and, in the process, dropped one shoe into the frigid ocean and frantically chased it down before a wave swept it out to sea. (So much for not getting my jeans wet!)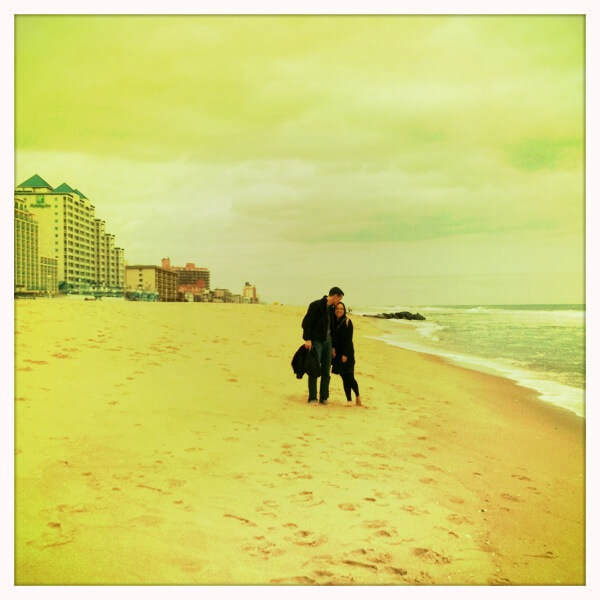 I would have stayed on the beach forever if it weren't so cold. After about an hour, we brushed the sand off our feet and departed for warmer activities–namely, eating and outlet shoppingВ one state over in Rehoboth, Delaware.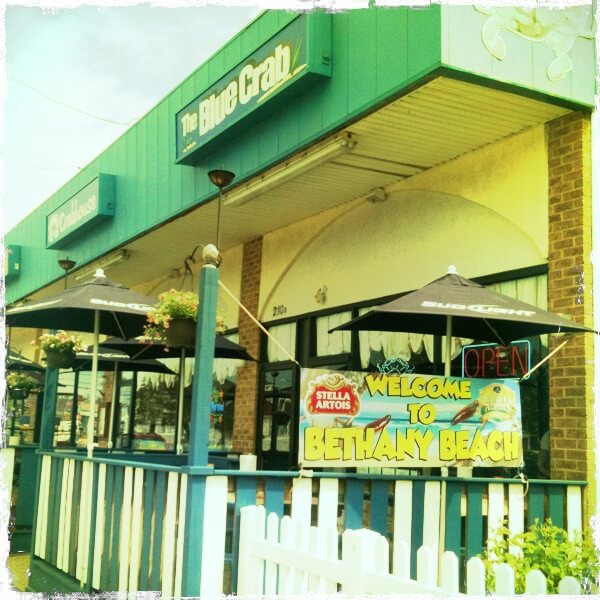 On the drive up, we stopped for lunch at the Blue Crab in Bethany Beach. The restaurant doesn't look like much from the outside or inside–just wooden booths, checkeredВ linoleum floors and a few framed photos on blue walls. But our meal was fantastic.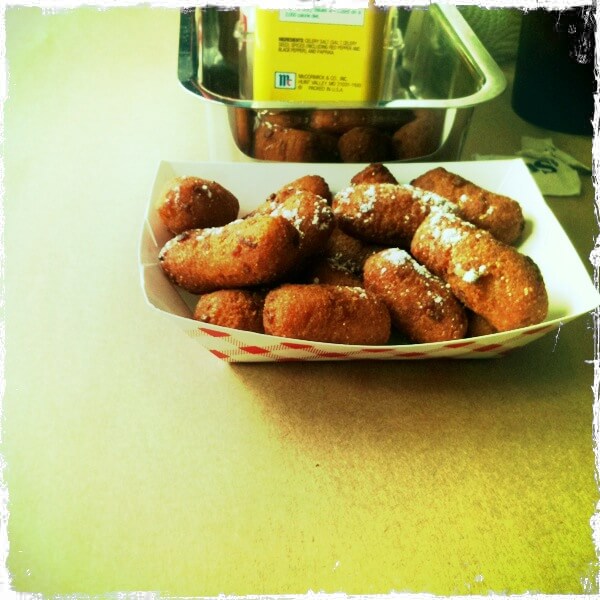 The hush puppies were В amazing–light and crispy on the outside and the ideal balance of sweet and savory. (1,000 times better than the ones we had at Hooper's!)
I was tempted to get the all-you-can-eat crab feast that most of the patrons were indulging in, but decided against it since it was only lunch. Luckily, the crabcake I ordered was the best I've ever eaten. It wasn't heavy, greasy or bready; it was just fresh jumbo crab, perfectly broiled and seasoned.
But next trip: definitely going for the big feast!