I don't know why, but it's nearly impossible to find really good fish tacos in NYC. (Or Mexican food, in general.) You'd think, with the number of amazing restaurants and chefs here, plus diners' high standards, someone would be known as "THE fish taco guy."
A couple years ago, Ryan and I actually went on a quest to find the best fish tacos in NY. We very creatively designated Fridays "FTF"–for "Fish Taco Friday"–and ate at a different Mexican place each week. Over a couple months, we tried out La Esquina, Mole, Mercadito, Pinche Taqueria, Dos Caminos, the now-closed Bonita, just to name a few. And while some were good–at the time, Pinche was our winner–none was knock-you-flat-on-your-back extraordinary. They were always too salty, too bland, too heavy or too soggy (in the case of the fried guys).
It'd been a while since I had fish tacos (I think my FTF experiences jaded me), but recipes for them in Real Simple and Mark Bittman's column in the Times magazine inspired me to concoct my own.
I made Bittman's slaw first by slicing a cucumber into half moons and mixing them with half a minced jalapeno, 1/4 cup chopped cilantro and 1.5 tbsp lime juice. (I would have made a more authentic slaw using shredded cabbage, but I had just eaten my way through one head the previous week and didn't feel like doing it again just for this meal.)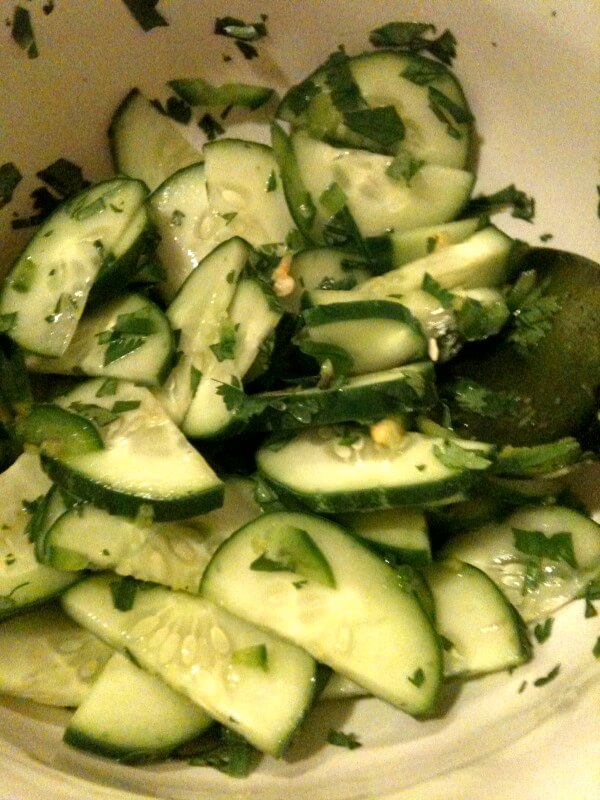 Then, riffing on both recipes, I brushed a 7 oz. tilapia filet with olive oil, rubbed it with dark chili powder, sprinkled on salt and ground pepper and juiced it with lime. While it broiled, I heated the corn tortillas.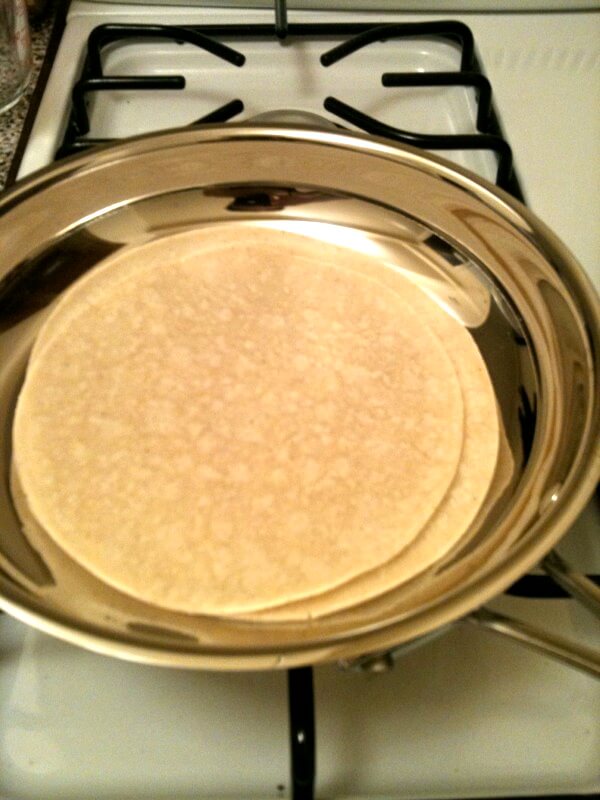 I was really surprised at how good the tacos looked when I assembled them…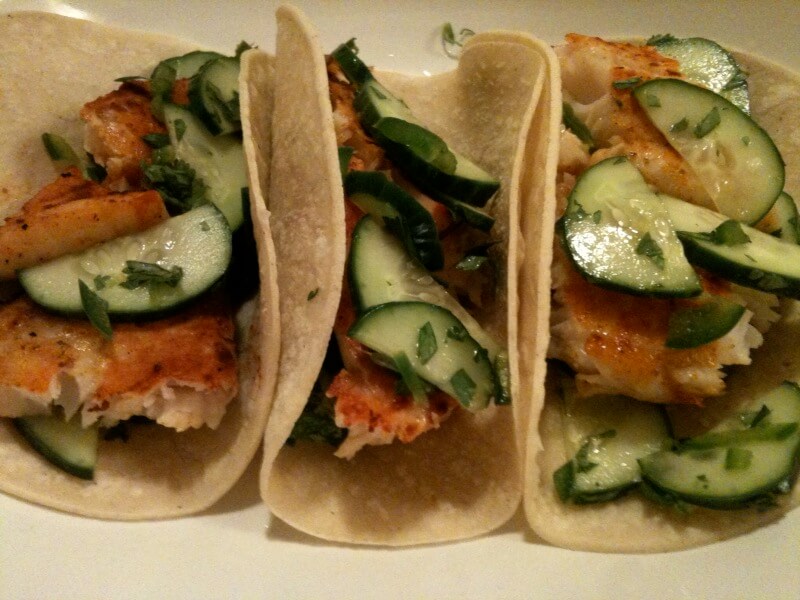 …and even more shocked to discover that they tasted better than most of the places we tried on our FTFs.