I went to Maryland's eastern shore this weekend to check out my summer share help Mal and Peter move into their new digs. Their neighborhood, Ocean Pines, is super-cute and just 10 minutes from the Ocean City beach. It's basically a sprawling complex of mini communities, each with a theme of sorts. Mal and Peter live in Sherwood Forest, a woodsy area with streets called Nottingham Lane, Camelot Circle, Castle Road and, of course, Robin Hood Trail. (So whimsical!) Other areas,В like the photo above, border canals; those homes have docks and their lucky residents can wallow away their days Copenhagen-style and motor their boats right into the ocean.
I expected the weather to be warm and sunny (because it's always like that at the beach, right?), but it was rainy and chilly. Given that there was so much settling in to do, that wasn't a bad thing. The five of us (Mal, Peter, my parents and I) spent the bulk of the weekend unpacking, organizing and shopping for house stuff. Luckily, we managed to carve out some time on Friday to accomplish one of my main objectives in coming to Maryland: Eating crabs!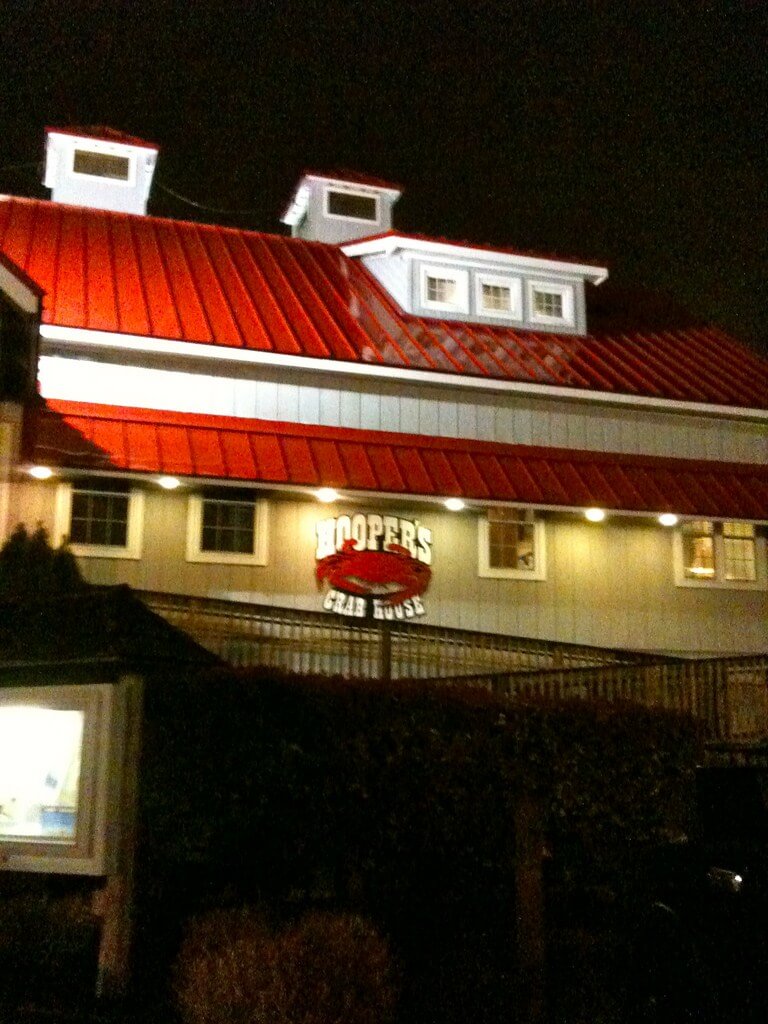 Since we were all tired and a bit grubby, we decided to try Hooper's Crab House, a local-recommended, brown-paper-on-the-tables joint that opened for the season that very day.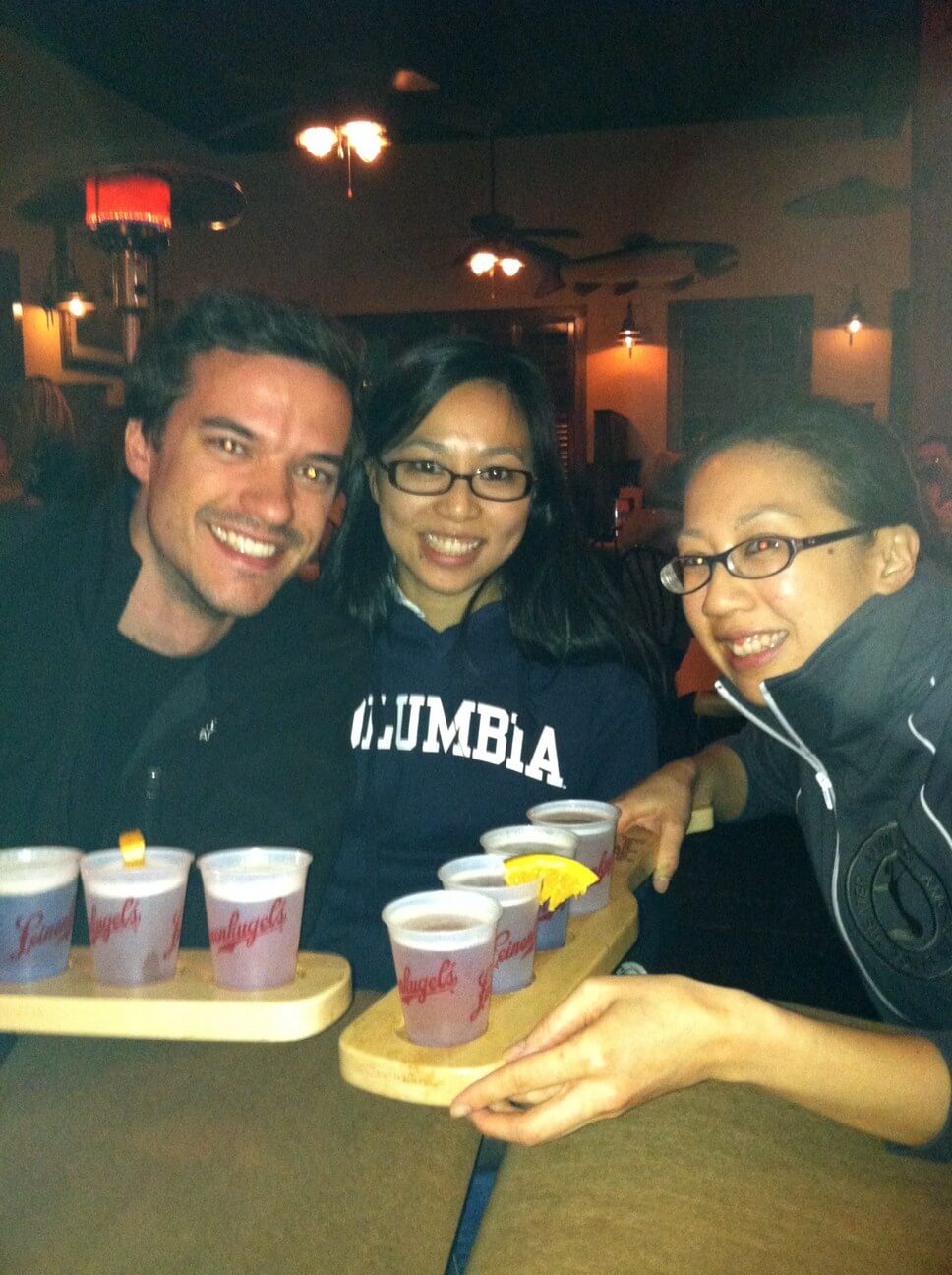 The place was hopping when we arrived around 9 p.m. and the sounds of cracking crabs rose above the din. Peter and I decided that after a day of hard work, we deserved beer samplers. Cheers!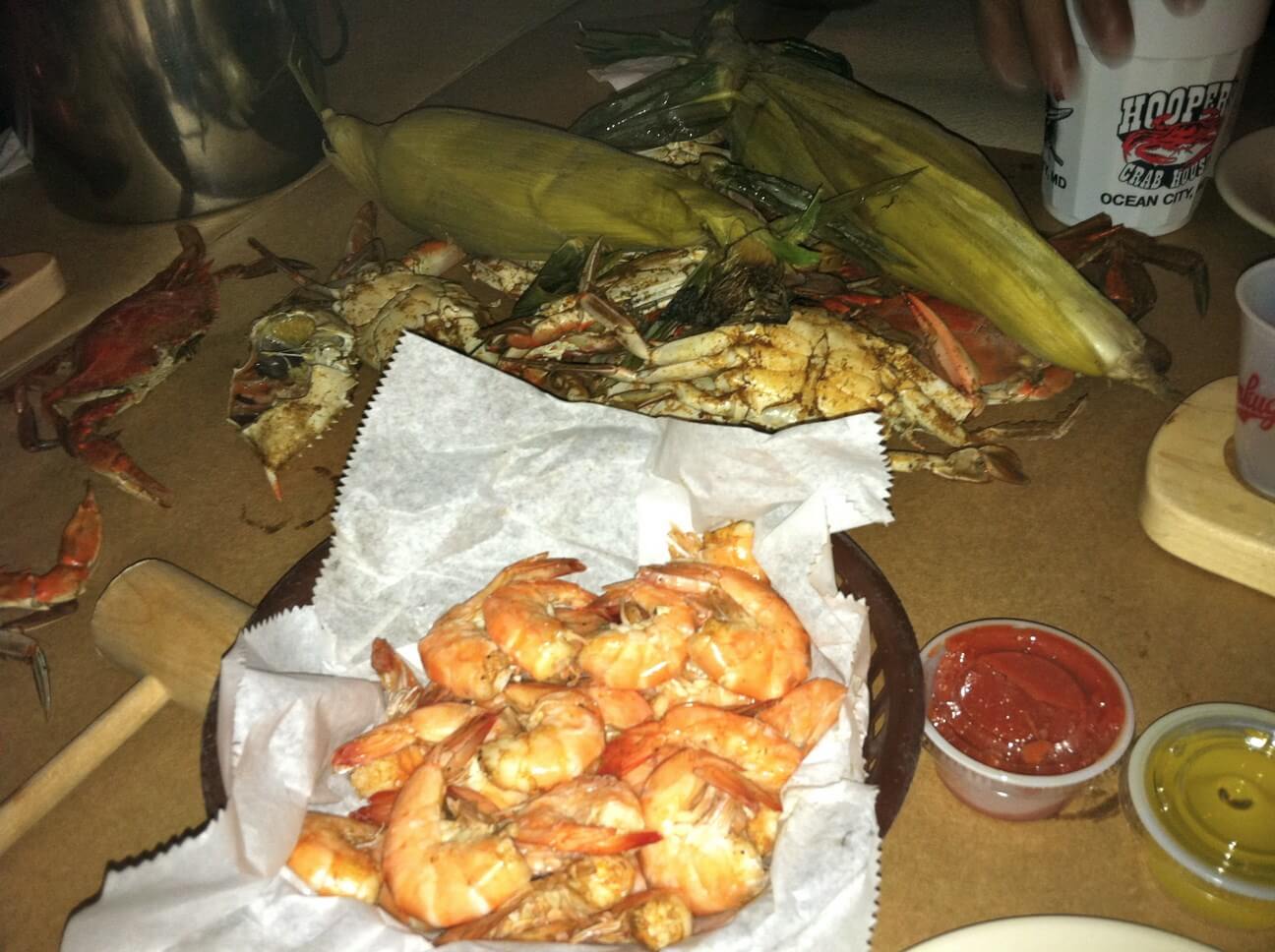 We also indulged in the All-You-Can-Eat crab feast. For $28, we got unlimited crabs, plus peel-and-eat shrimp, corn on the cob, fried chicken and hush puppies. The sides were ok–shrimp kind of bland, chicken dry, hush puppies not as soft as I would have liked. But really, they were just wolves in sheeps' clothing (as we referred to them all night), provided to fill you up and distract you from the main event. Which is why we mostly avoided them and focused on the crabs.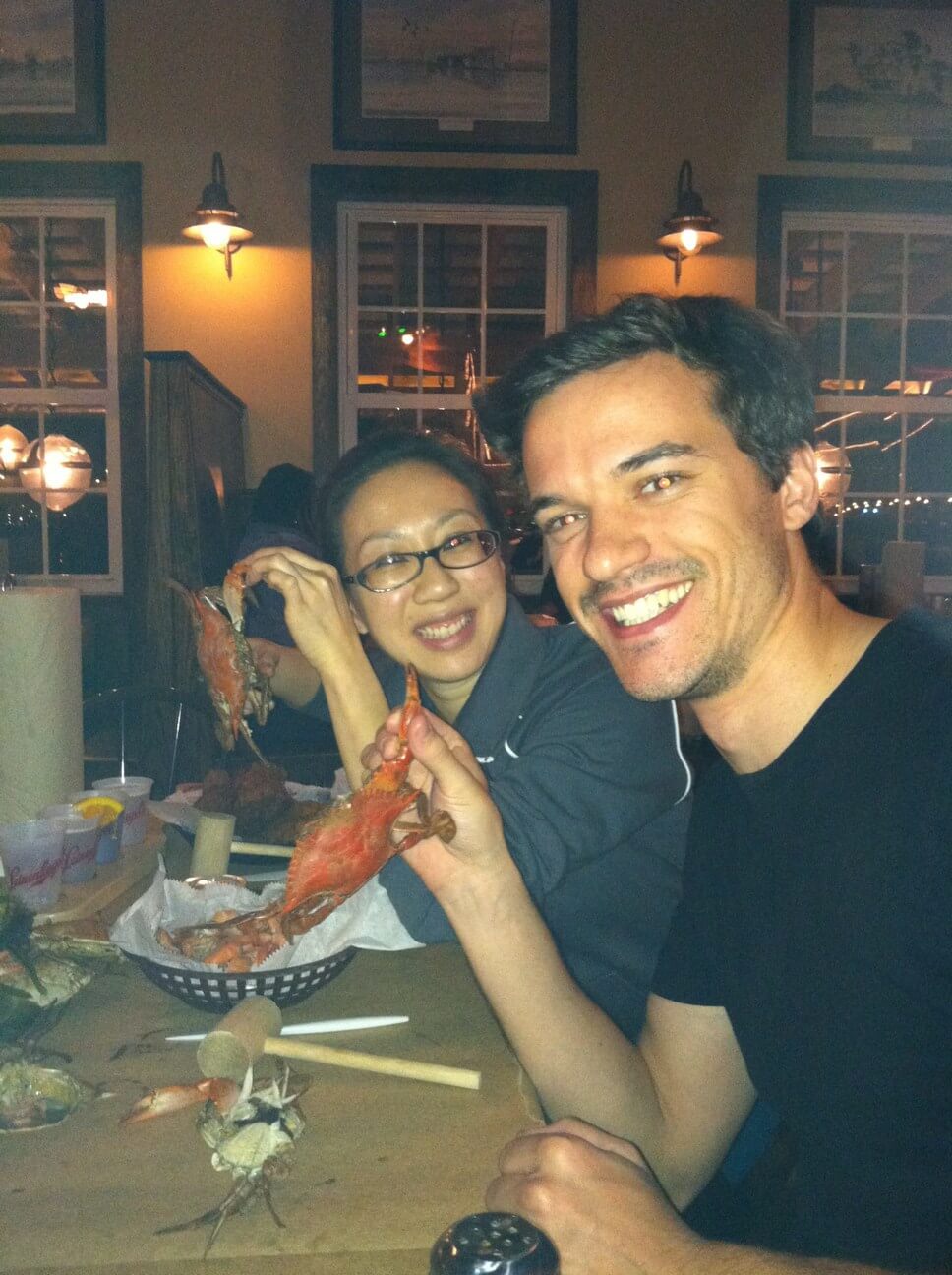 I thought they were great. In typical Maryland-style, they were boiled and seasoned with Old Bay. Our batch was pretty meaty, too! And I was proud to see that my crab-cracking technique had improved from my last all-you-can-eat experience that mainly consisted of me bashing crabs on the head and messily ripping them apart. Mal had crab cakes which, she said, were a bit heavy and not the best she's had down there. My parents, in the meantime, polished off several pounds of snow crab.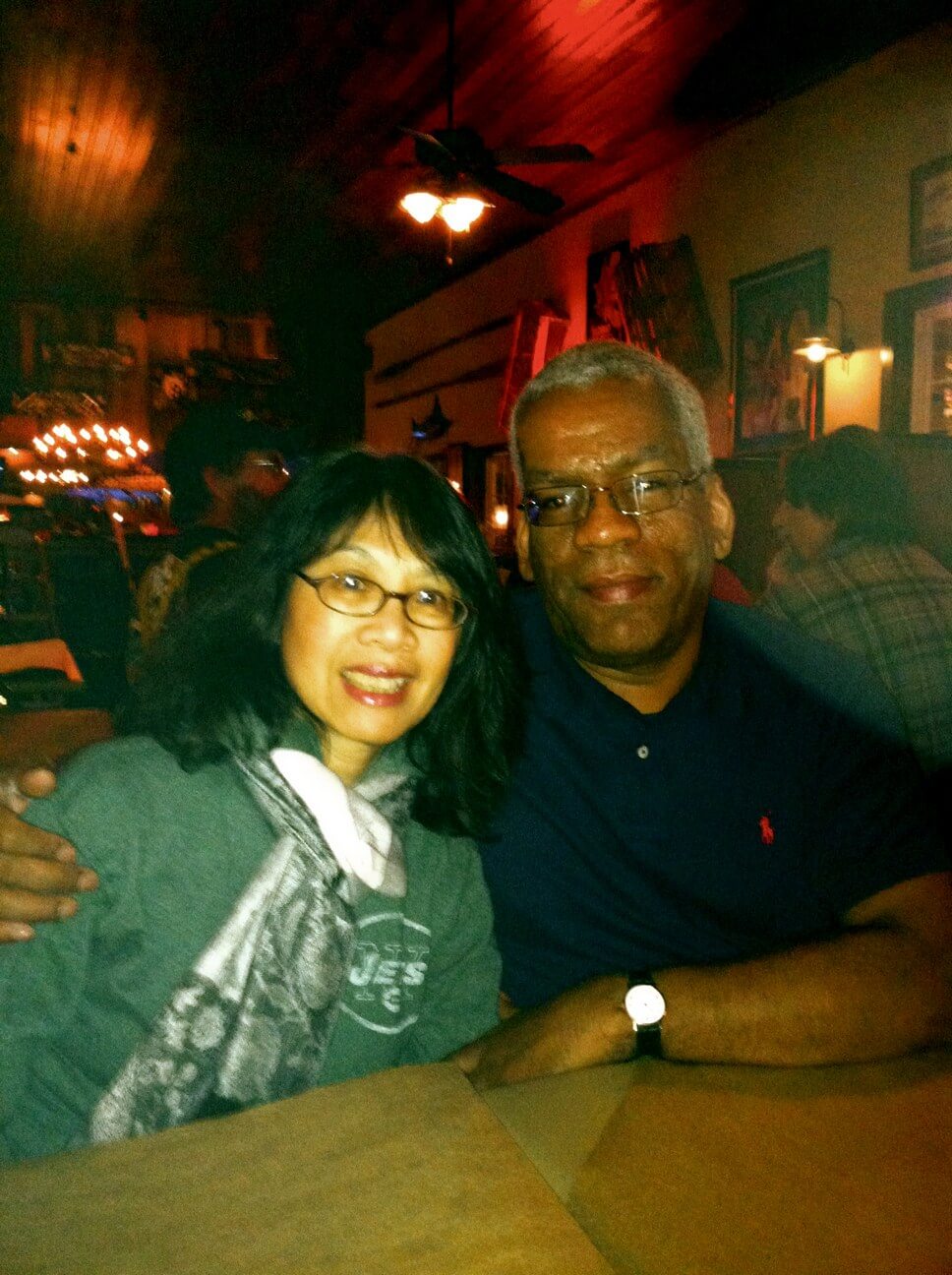 About an hour into our dinner, we realized something strange–the place had emptied out and there were just a few stragglers at the bar. Whenever I travel, I'm always jarred to remember that not everyone eats dinner around 9-10 p.m. like we New Yorkers do. I'm hoping that the O.C. summer crowd stays out a bit later!
The next day was also grey and we spent most of it setting up the outdoor area. Mal and Peter have an awesome porch that I expect to spend a lot of time on this summer. To uncountry-bumpkinify it, they hung sheer curtains across the screens.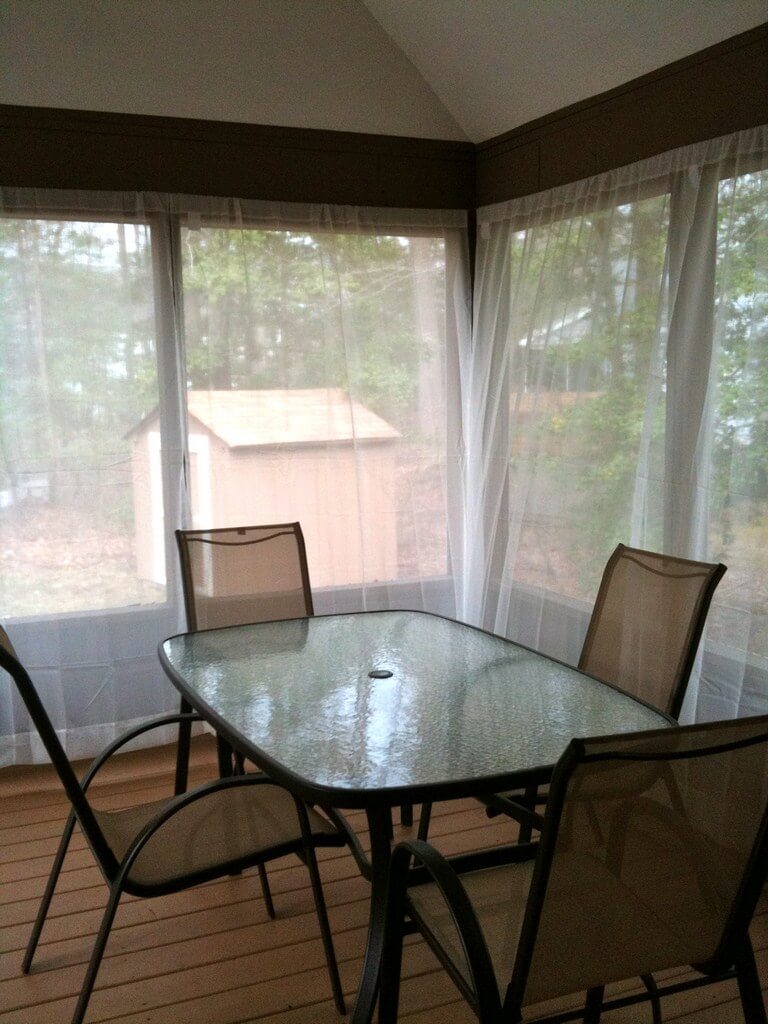 We also spent hours putting together the new BBQ grill. Even though it was chilly and getting dark by the time we finished, we still felt we had to break it in by firing up a quick dinner.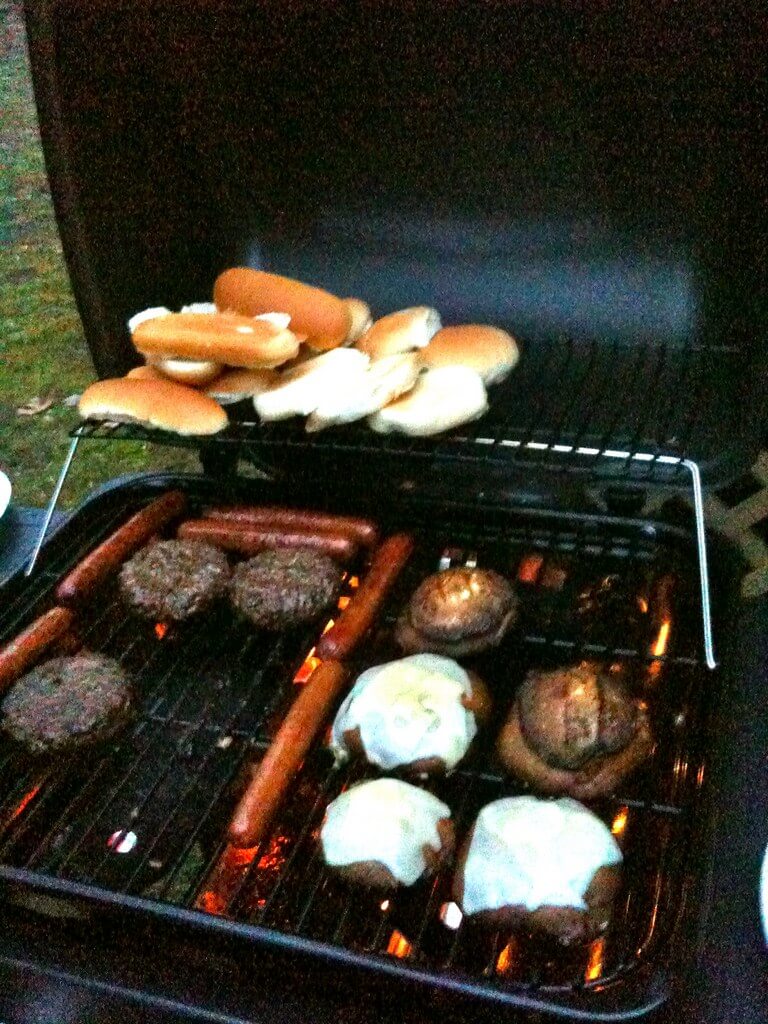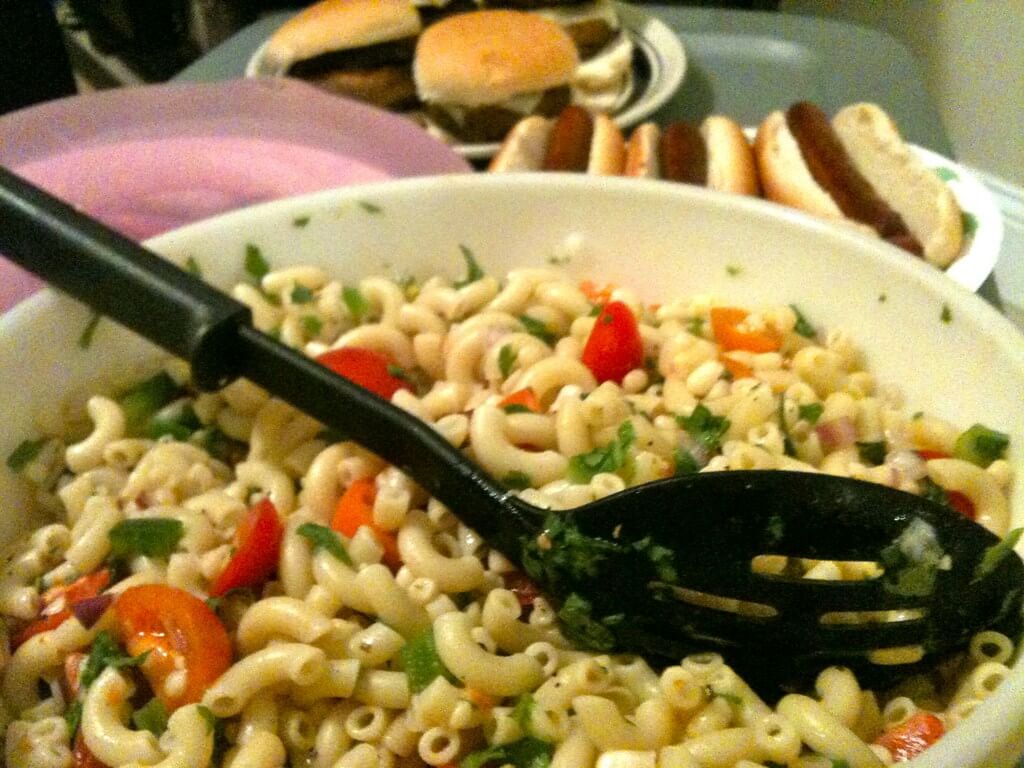 Crabs, BBQ and hopefully long days at the beach–I'm already looking forward to my next weekend there. Congrats on the great new place, M&P!