I've been trying not to eat out as often as I used to (like when I still had a steady source of income), but when one of Ryan's friends invited us to a crab boil at Back Forty, I couldn't say no. Each Tuesday during the summer, the East Village restaurant holds crab dinners, where diners sit around communal tables and tear into round after round of steamed blue crabs. The cost is a justifiable $40 per person — which includes sides and dessert, though no beer, unfortunately В — and the idea of practically all-you-can-eat seafood seemed too good to pass up.
So on Tuesday night, we arrived at Back Forty for the last seating. Our group was placed around a long table covered with newspaper and scattered with wooden mallets.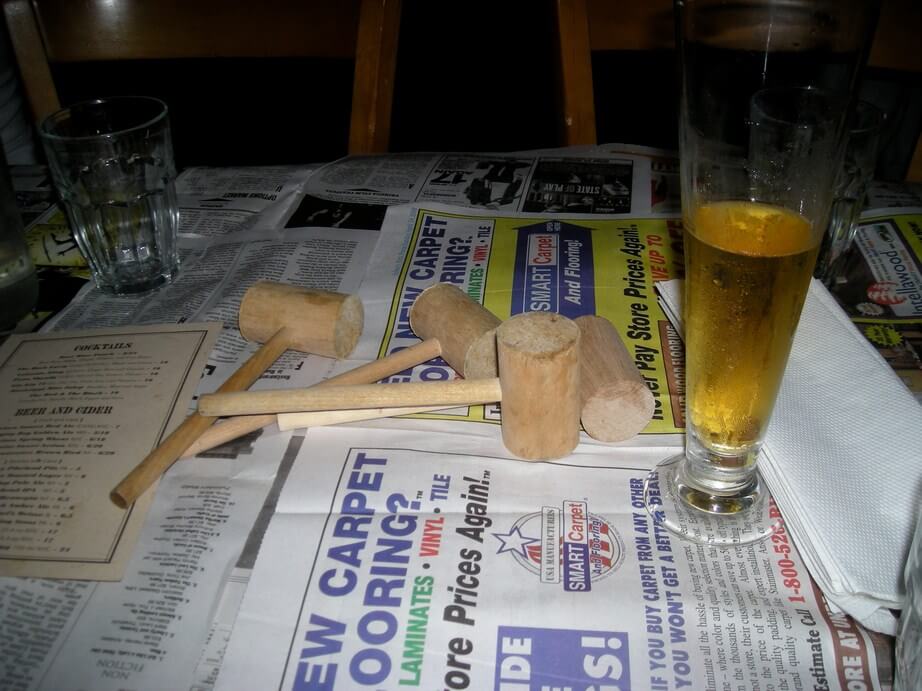 After an appetizer of salt cod hush puppies, a server told us that the crabs, potatoes, and string beans would be served in three rounds. A few minutes later, another server came out carrying two metal buckets overflowing with crabs. He then upended buckets and dumped the crabs right onto the table.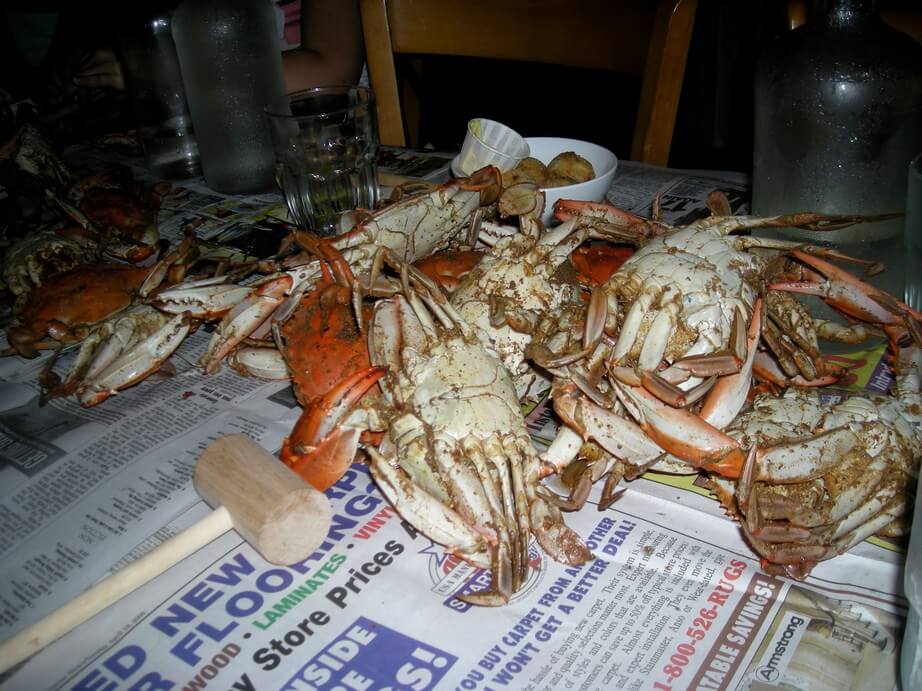 It was at that moment that I realized I had never eaten crabs with my bare hands before. I also hadn't considered that a squeamish feeling might come over me when faced with the crabs. I'm a recovering vegetarian, but I'm not at the point where I feel all that comfortable with seafood and meat still looking like, well, the animals themselves.
I was able to push the squeamish thoughts out of my head as I followed the veteran crab eaters' instructions on taking the crabs apart. I tried not to think about the fact that I was bashing a crab's head with a wooden mallet, ripping half its body off, snapping the remainder in half, and pulling off its legs one by one. Luckily, the restaurant was too dark for me to get a good look at the eyes, guts and lungs.В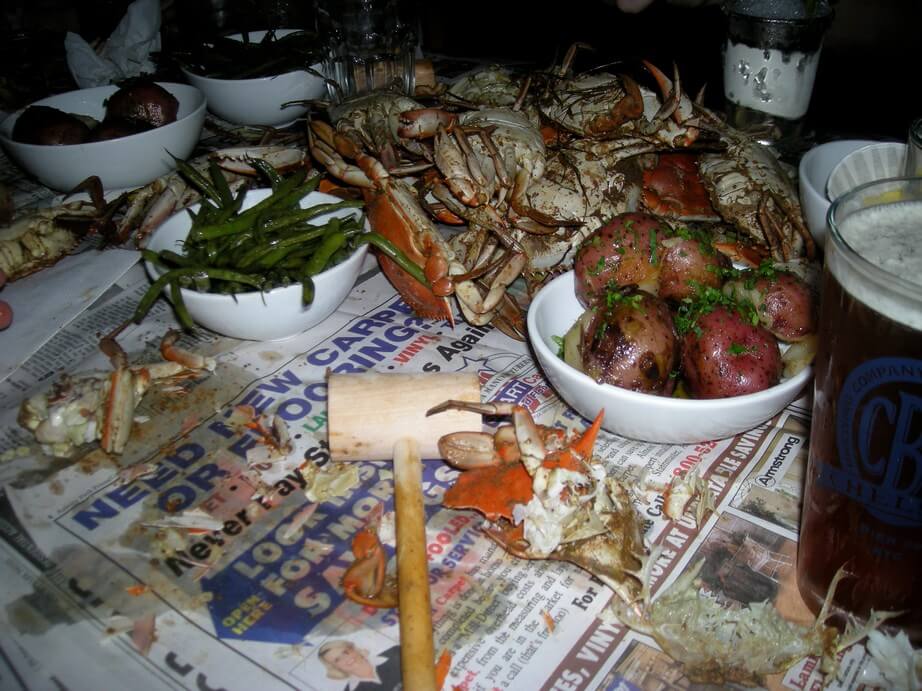 After all the work dismantling the crab, eating the soft, flavorful meat was a treat. But since there wasn't much meat in each crab, we had no trouble ripping apart and devouring all three rounds — as you can see from the rather gross-looking photo below.